Corners of Coppell: Samae Copa carving a unique place within Coppell's borders
Previous Corners of Coppell stories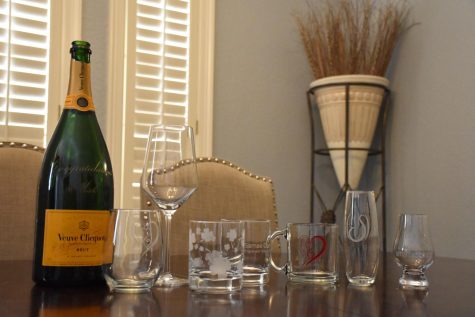 Walking into the Irving Graphics Pro Expo trade show in 2022, Sean Houston arrived with the initial intent of beginning a wood carving business. Although Houston did not have much prior experience with wood carving, he was open to the different processes being presented at the show. As Houston ventured through all the different startups coming from across the country, one caught his eye: sandcarving.
"It kind of hit me," Houston said. " I can do sandcarving."
A few months later, Houston founded and launched Samae Copa, engraved glassware startup, in April 2022 and co-owns the business alongside his wife Amy Hill Houston. They operate the business from their Coppell home.
Why did you choose to open a glassware business over other retail stores?
Sean Houston: Because it was unique. We have enough restaurants in Coppell and that is not something I am strong at. Nobody is going to be asking me to cook for them. Sandcarving was just something that I like and I like what you can do with it. At one point, I thought about doing wood carving and I got a friend that has a woodworking business. So I knew I was going to compete with him. However, between the two interests, I stuck with glass because I certainly like wood, but he is a whole lot better than I am. There is no reason for us to be doing the same businesses, but we do joint projects.
What was the process of turning your idea into an actual business?
Sean Houston: First, when I was initially going to open a business, I was actually going to join my parent's [Monica and John Hilton] business. Their business is called VistaPan, they import steel pans and Caribbean drums. I decided I did not want to follow in their footsteps; I decided I wanted to make my own path. Their business was not a good fit for me and my family. Then I thought, well, since I already opened an LLC, I might as well execute on the ideas I really have on my mind instead of just drifting into something I was not all that interested in. I still respect what my family built, but it really was not my interest.
Why did you open in Coppell and how does glass carving work?
Sean Houston: There are not many people who use the process of sand carving. It is where you basically use a sandblaster to put various designs onto a glass and it is slightly labor intensive to do. There are other processes of engraving glassware that are faster and cheaper but I prioritize quality over speed. This method is open in ways that others are not. I liked that this is unique. Oftentimes you will see glass engraved with a laser. The artwork is still difficult to do but once you have set up your machine, you pretty much can go. Every time you use sand carving, you are on the hook and you can not mess up or you must throw the glass away. There is only one shot, right? But that's why I chose this method. There is less competition this way. Within DFW there are around four others who use this engraving process, I only know one of them.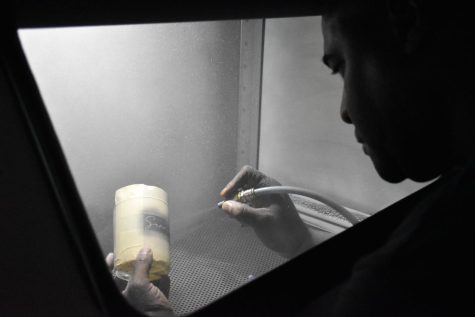 How do you select your glassware?
Sean Houston: To select my glassware I like to go to areas where I can get them wholesale. There are a couple of different places; there's the actual glass company themselves, like retail glassware. That is the higher end glassware. It is a level above most of our glasses. 
Do you have any exciting plans for the future of your business?
Sean Houston: In the future, although the deal has not closed yet, there is a wine festival that we are working out the details of. It will be around 500 glasses for their community. That will be pretty much the biggest deal we will have. That is pretty exciting. Then we have another deal that is coming up for 5,200 glasses for a band that does weddings.
Follow Sannidhi (@ArimandaSanni) and @CHSCampusNews on Twitter.
Leave a Comment
About the Contributors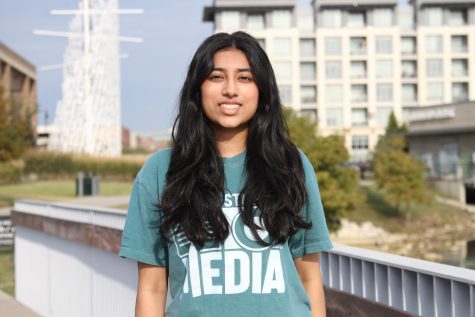 Sannidhi Arimanda, Communications Manager
Sannidhi Arimanda is a senior and the Communications Manager for The Sidekick. This is Sannidhi's third year on The Sidekick staff. In her free time she...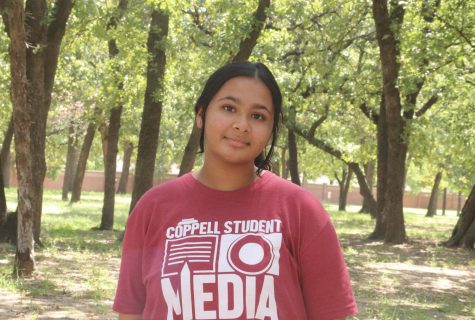 Aliya Zakir, Convergence Editor
Aliya is a senior, third-year staffer and the Convergence Editor of The Sidekick. An avid ChapStick applier, Aliya can be found buying more ChapSticks...