Coppell team qualifies for internationals, 3 teams qualify for state science fair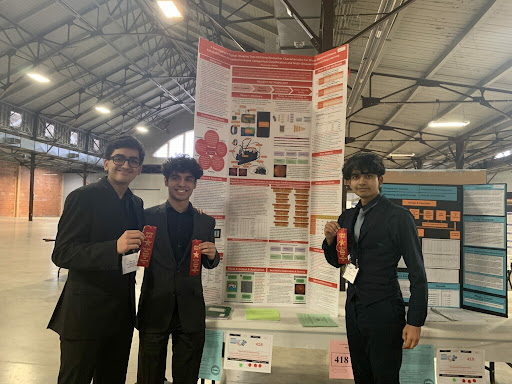 Last Saturday, Coppell High School students interested in research in STEM participated in the Dallas Regional Science and Engineering Fair (DRSEF) at Fair Park, representing Coppell through crafted biology and technology for various categories. 
Through this opportunity, the top two qualifiers move on to the Texas Science and Engineering Fair (TXSEF) in 2023. The state winners and finalists go on to compete in the Regeneron International Science and Engineering Fair (ISEF). Students can also  be qualified to participate in opportunities like the ISEF-affiliated Regeneron Scientific Talent Search. 
"This opportunity opens so many doors for scholarships and future research for these students," CHS IB environmental science teacher and science fair sponsor Holly Anderson said. "I am proud of the students for taking this on; it was not required for them, they did it because of their enthusiasm for science." 
Coppell led on its successful legacy of high-quality projects and presentations as three teams advanced to state and one to international. CHS juniors Praneeth Muvva and Ameya Kulkarni placed first in in Computational Biology, securing their spot in ISEF.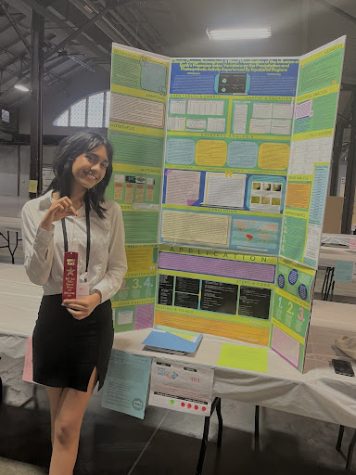 State qualifiers included CHS juniors Anish Kalra, Dhroov Pathare and Trishay Naman (second place Biomedical Engineering), junior Rishika Porandla (second place Earth & Environmental Science as well as qualifier for the USAID Science Champion Award) and junior Ishita Saran (third place in Plant Sciences). 
"It was the first time I was asked scientific questions on my research to that extent, which was very engaging," Porandla said. "Having never competed in a science competition, I felt that the judges understood how groundbreaking and novel my product was. I was always interested in research but this experience taught me flexibility and allowed me to learn in a different environment than what I was used to."
With new exposure and heightened competitions, the state qualifiers will use their developed skills to aim for awards at the state level. TXSEF is March 24- 25 at Texas A&M University and ISEF is May 13-19 at Kay Bailey Hutchison Convention Center in Dallas. 
"Our project is near perfection; before state I want to make sure our presentation has the unique features they [judges] look for," Pathare said. "As a team we plan to work on implementing our project on a wider scope and in the real world to display its potential."