Kalra takes spotlight as State Thespian Officer
Making Coppell High School history, junior Cowboy Theatre Company webmaster Anish Kalra will bring his theatrical talents to a national level this semester after receiving the formal title of Texas State Thespian Officer.
The Texas Thespians, which is the state chapter of the International Thespian Society, represents its adult members, Thespians and Junior Thespians on a local, state and national level. Texas Thespians comprises more than 16,000 middle school and high school students, enabling them to show their skills beyond their communities.
As a State Thespian officer (STO), Kalra is expected to represent Texas as a servant leader by taking on a mentorship role, conducting community outreach and focusing on leadership development. The 14 Texas representatives display talents and guidance at a national and international level, participating in festivals, competitions and organizations.
With hopes to develop his leadership and make change possible through his responsibilities, Kalra first undertook the daunting task of applying for STO last September and in two long months, the role was his.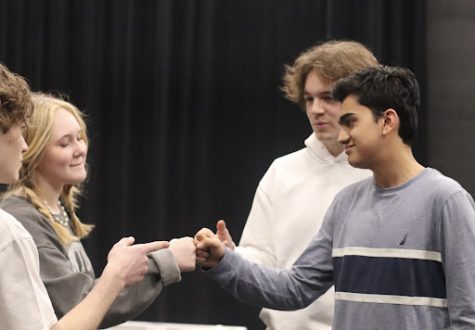 "The professionalism with which he approached us made him stand out immediately," CHS theater director Lisa Stucker said. "He's driven and courteous, and always thinking about what he can do to help improve our theater department. He has excellent leadership qualities and works daily to make sure he is setting a positive example for his peers, I have no doubt he will make a stellar STO."
Since attending Coppell Middle School East, Kalra has been captivated by action acting, particularly inspired by actor and producer Tom Cruise. Kalra also developed friendships and personal growth through theater, having been involved since taking it as a sixth grade elective. The vibrancy of drama–special relationships with directors and exciting processes experienced with new friends–was captivating.
"CHS is awesome, specifically the theater department. There is so much communication and cohesion between the officers and directors," Kalra said. "I have met some of my closest friends in the theater, it's just a different kind of relationship you can form with the shared experience that enables us to connect on a deeper level."
Soon, Kalra embraced the leadership position of the webmaster, the Cowboy Theatre Company's social media manager, offering him a new opportunity to represent CHS and the talent of his peers.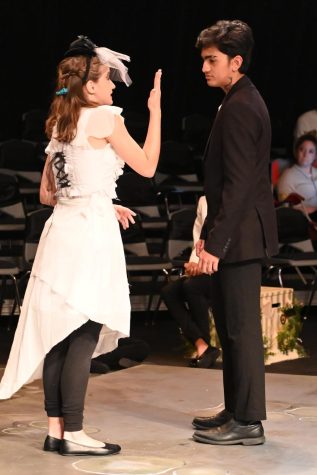 Through COVID-19 in his freshman year, Kalra had to stop performing in person with his peers. Though the interruption devastated him, he grew in his persistence and continued to act. With new dedication, Kalra renewed his goal: to shine the best he could and positively impact the people around him, whether it be with his leadership or acting skills.
"I came in sophomore year with no experience under my belt, and undergoing that process was extremely insightful because it taught me that theater was something that I truly loved, even in the dark times," Kalra said. "It taught me a lot about maintaining tenacity and pursuing the thing that I love, I knew then that I am always going to pursue this passion."
With upperclassman guidance, senior CHS theater co-president Reagann Stolar's assistance applying to the program, his parents' support and hard work from his teachers, Kalra was ready to selflessly devote himself to represent and lead.
"This position is amazing both for [Kalra] and our department," Stolar said. "There is never a dull moment if he is in the room. I cannot think of anyone better suited for this opportunity. "
This chance is an open door for Kalra to reach new heights and represent Coppell for the first time, a change and responsibility with the embrace of open arms.
Follow Aliza Abidi (@aliza_abidi) and @CHSCampusNews on Twitter.