Meet GradeWay, application taking CHS by storm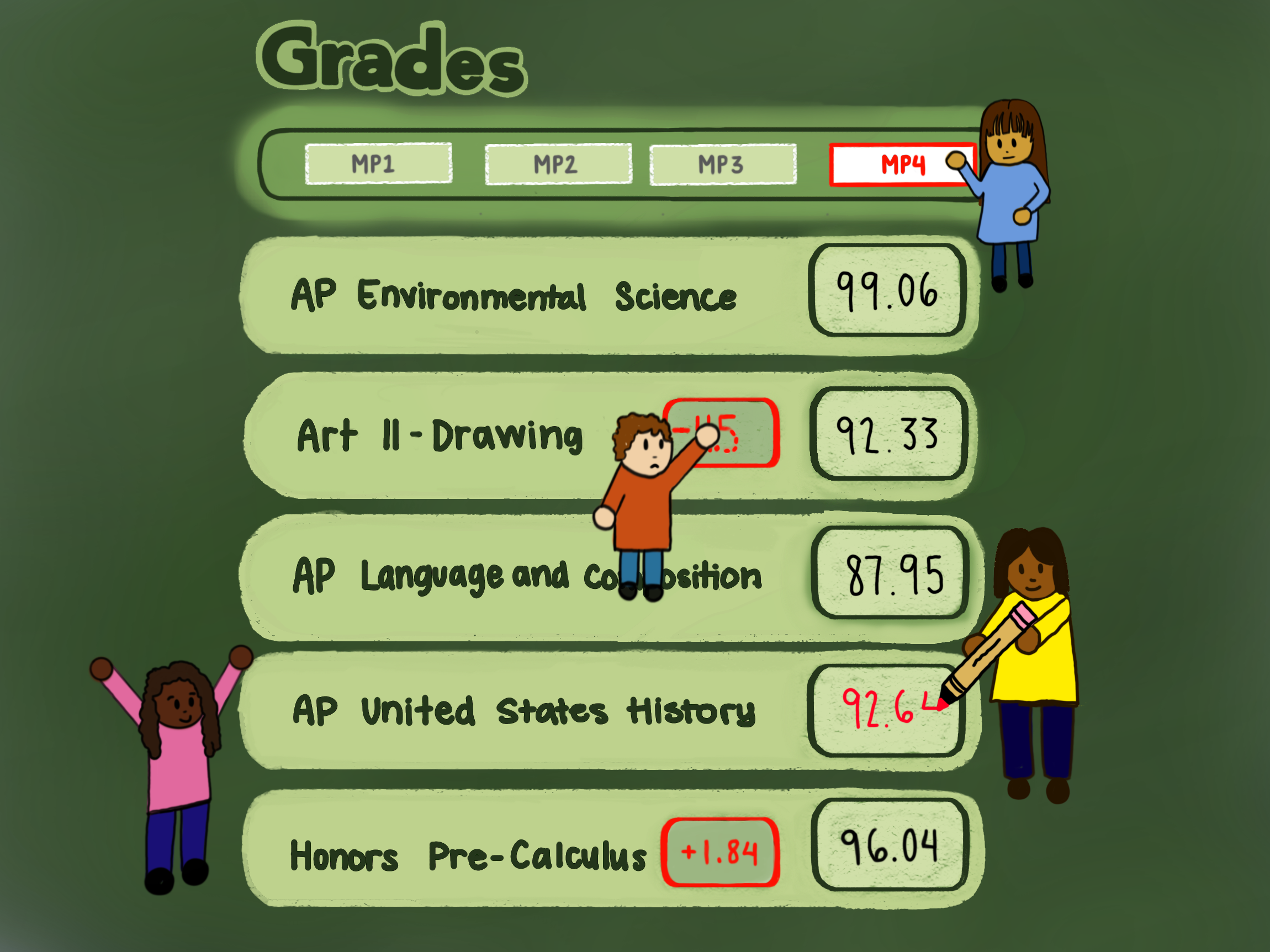 Everyday, students at Coppell High School check their grades through Home Access Center (HAC). Lately, this process has become easier for many through the application GradeWay. 
GradeWay uses information from HAC, Coppell ISD's grade center, and displays it in an aesthetically pleasing way for students to easily check their grades. 
For junior Reagan Albert, the simplistic design of the app was a large factor in downloading it.
"The app is easy to use and open," Albert said. "You don't have to sign in every time to check your grades like you would have to when using HAC."
Sophomore Nayan Gandra echoed similar sentiments, enjoying the easy sign-in GradeWay offers.
"You can use it on your phone and access your grades in two clicks," Gandra said. 
GradeWay offers many features, from easy access to teachers' contact information to students' transcripts. Albert especially likes the color-coded grade system the app has, where lower class averages appear in reds and higher class averages appear in a vibrant green. 
"When you see colors that represent danger like red, you get motivation to fix it," Albert said. "Seeing a lot of green marks can help students feel like they've accomplished something."
Apart from the free aspects of the app, GradeWay allows users to view their GPA and see how upcoming grades can impact their averages when using the premium feature with the $5 fee. Sophomore Maya Dudhyala downloaded the app and paid for the aforementioned aspects. 
"I wanted to look at my GPA and other statistics," Dudhyala said. "I could also see how my new grades would affect me, as it's easy to calculate in the app."
For Dudhyala, the most important feature of GradeWay is the mock GPA calculator. Allowing users to view the performance indicator as it changes due to new grades, the GPA calculator shows students the long-term impact of their current semester grades.
"I think the GPA calculator is good, but also extremely stressful," Dudhyala said. "Everytime I get a new grade, I see how many points my GPA fluctuates by, which stresses me out."
CHS officially releases students' GPAs during the second semester of sophomore year in time for course requests for the following academic year. According to lead counselor Ann Cinelli, this is to help combat competitiveness in the CHS student body and push students towards taking classes they are passionate about.
"We want students to choose their classes based on things they like and get invested in them, not to boost their GPA," Cinelli said.
Since the application is not managed by Coppell ISD, the mock GPA calculations may not accurately correspond to the official GPA given by the school.
"It might be a good tool for a general idea of your grades and GPA, but not specifics." Cinnelli said. "It might not be accurate since it doesn't know which classes count towards your GPA." 
Follow @CHSCampusNews on Twitter.