City council celebrates Municipal Court Week
On Tuesday, Coppell City Council approved the week Nov. 7-11 as Municipal Court Week to express gratitude for the contributions the group has made to the city judicial program.
The Coppell Municipal Court Number 1 works to provide the best customer service to the citizens while developing public relationships. According to the city's website, the court strives to "uphold the integrity of the court and build public trust and confidence."
"[We have] a friendly well oiled machine operationally," Coppell City Council member Brianna Hinojosa-Smith said. "A lot of the time it was our first time serving in court and [they] just made it a pleasant experience."
The council awarded a bid to Rebcon, LLC. allowing it to build the Moore Road Boardwalk Project (MRBP). The project will be funded through the American Recovery Plan Act and the amount given is $1,952,477.31.
City council member Mark Hill started the conversation regarding the approval of appointments with terms beginning at the beginning of 2023 to the City's Boards and Commissions. The council discussed whether or not to allow city council members to participate in the conversation.
"I have nothing against the council members that are on it," Hill said. "We need that opportunity for other voices."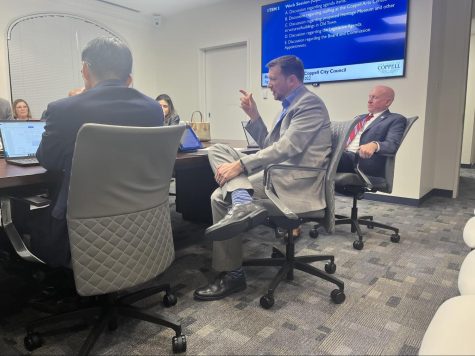 The fourth annual Gobble Wobble 5K Fun Run registration is now open and will be held on Nov. 19 at Andrew Brown Park East starting at 8 a.m. Participation is $35 for adults and $20 for children. All proceeds will be donated to the Coppell health services to provide resources to animals in need.
Mayor Wes Mays reminds citizens that city administrative offices will close on Nov. 23 at noon. The offices will remain closed throughout the Thanksgiving holiday weekend.
Follow Maya (@mvpalovalley) and @CHSCampusNews on Twitter.