Smith "sees it home"
New tennis coach brings relationship skills from middle school
At age 18, right after graduating from Trinity High School, Coppell High School tennis coach Anthony Smith busied himself by getting his Professional Tennis Registry certification. Shortly after, he worked as a tennis center attendant at the City of Bedford and taught at private lessons and summer camps.
"I was born to be a coach. It's really the greatest gift I have," Smith said. "It's just being able to partner with an athlete and watch them grow mature and watch them develop skills that they felt they might not have been able to do. I feel that coaching allows us to provide a way for athletes to blaze their own trail."
Smith took advantage of his minor in history from the University of Texas at Arlington to take on a position as a history teacher at Coppell Middle School North when he first came to the CISD in 2010. He later moved on to teach at Coppell Middle School East, and what followed was an ability to pursue his interests of coaching tennis alongside teaching history.
"I always knew I wanted to teach and coach and I've been coaching for about six years prior to that," Smith said. "Then, I went to get my alternative certification. I knew that was my calling, so I worked with Stephanie Ryan, who used to teach at North. She was my boss at the City of Bedford. I kind of followed her and did my student teaching and watching her class my first couple of years. That's what really brought me to Coppell."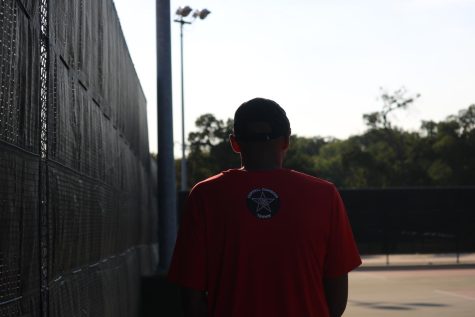 Throughout his time at CISD, Smith made occasional visits to CHS for tournaments, practices and private lessons for his players, providing former coach Rich Foster, who coached Coppell Tennis for 29 years before retiring in May, reassurance for having Smith take the position of head coach later on. Smith advanced to assistant coach midway through the 2021-22 school year.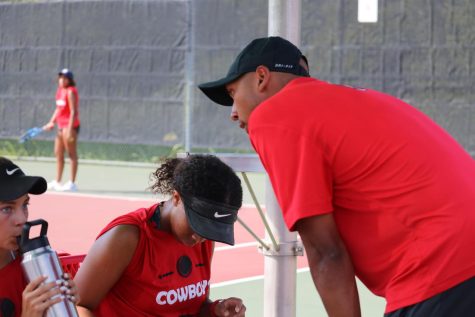 "He is outstanding at that from a tennis standpoint," Foster said. "From a personal standpoint, the kids love him because he loves the kids. He loves the sport, and I think he's going to be phenomenal for the program."
Smith holds his relationships with previous students close to his heart. 
University of Texas at Dallas senior tennis player and CHS 2019 alumna Suzuka Nishino started her tennis career with Smith's guidance and credits him for the passion she has built for the sport. Nishino had Smith as her U.S. History teacher alongside his coaching.
"He is really hard working. He would host practices as early as 6:30 a.m. until 6 p.m.," Nishino said. "Although I didn't realize it at the time, the fact that he makes the time to plan out and come to all of those practices and games is really insane to me, and I know that he's doing the same thing for the high schoolers right now."
Smith's adherence to staying involved in his players' lives even after their time in Coppell has made him stand out as not only a coach, but also as a dedicated role model.
"He really tries to get to know his students better," Nishino said. "Even if it was an hour out, he would come and watch the tournaments I would play in. I don't know of a lot of school coaches who would do that for their players."
Follow @SidekickCoppell and @sreehithaMorav on twitter.