Homecoming parade back in motion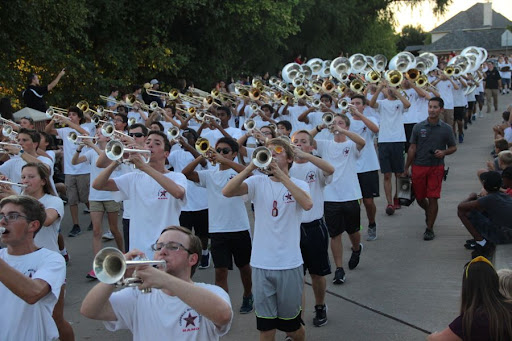 Starting at 6:30 p.m. tomorrow on Parkway Boulevard, the Coppell ISD Homecoming Parade returns for the first time since the fall of 2019. Due to COVID-19, the annual parade was put on hold, but this year CISD brings homecoming celebrations to full drive with the dance, parade and game happening this week.
The homecoming court float and all other floats fall under the theme of "Where Dreams Come True: Coppell Homecoming 2022."
Another development this year is that two CISD teachers will be named count and countess as part of the court along with students.
"Every year we have students on the court so we decided to bring in teachers to boost morale and participation this year," Coppell High School English teacher and Student Council sponsor Benjamin Stroud said. "We are looking forward to making new advancements to make the homecoming experience better."
Follow Aliza (@aliza_abidi) and @CHSCampusNews on Twitter.