Youth and Government club brings home three state medals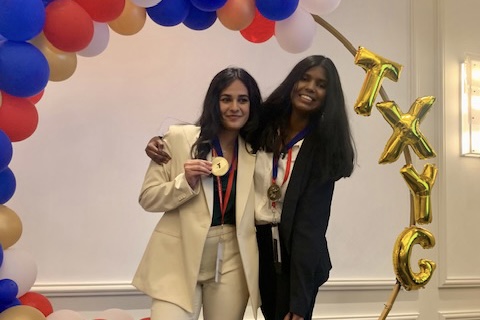 Dressed in crisply pressed business attire, the members of Coppell's Youth and Government (YG) club strided into bustling committee rooms at the Texas State Capitol. Though the club is entirely comprised of sophomores, they embodied the charisma of true politicians.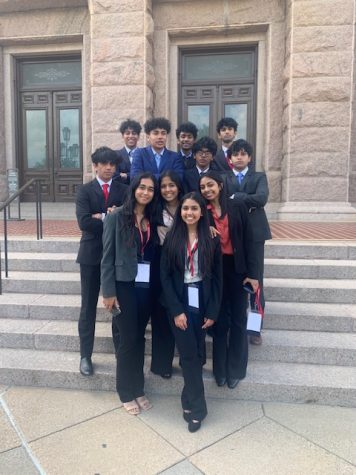 On April 23-24, Coppell's YG club competed in Austin and won three state medals. The medalists were Coppell High School sophomore Nidhi Ilanthalaivan and Anusha Narway of the state affairs team, and CHS sophomore Swarra Mudgalkar of the legislation team.
"Whenever they put on their business attire and walk into the committee rooms through different people, it is just astounding to see what they're capable of whenever they put their minds to it," AP Government teacher and YG sponsor Kimberly Lee said.
The YG club members create proposals from prompts provided by the YMCA which they pair with an area of policy of their choice. The topics include state affairs, environmental, health and more. Debaters will choose a main topic then will develop a potential bill on their own. 
"They were overjoyed, and they're so supportive of one another, sitting in the state capitol," Lee said. "Watching Coppell compete, during the awards ceremony, there was no way to miss us because we cheered for each other so loud."
According to Lee, CHS did not have a YG club prior to this year. Narway headed the program as soon as the school year started.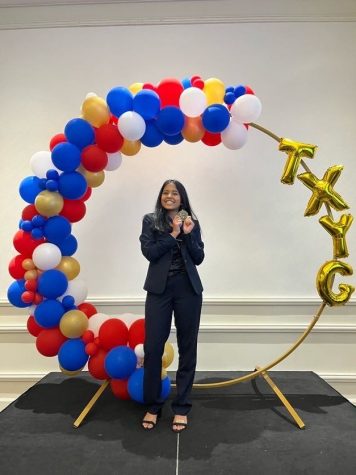 "I came from Coppell Middle School West where the program already was," Narway said. "I did have a couple of friends who were interested because they had done the program before. We started advertising on social media, we put up posters and we sent out emails to all the history teachers. Eventually, someone directed us to Ms. Lee as a potential sponsor."
Next year, Narway and Lee hope to grow the club and potentially find a co-sponsor.
"This club is a valuable part of our overall high school," Lee said. "Being able to have an opportunity to learn about how the government works is something I think we should all foster. I hope we get more people involved next year. I know they do a great job at the middle school, and I think we could carry the torch."
Follow Joanne (@joan_kimm) and @CHSCampusNews on Twitter.