Blood-related family is only part of the story
Manasa Mohan, Advertising and Circulation Manager
December 6, 2021
"Blood is thicker than water": the phrase commonly associated with the "blood is family" mentality. It is ironic considering the phrase is simply an out of context fragment of the saying "the blood of the covenant is thicker than the water of the womb" meaning the family that is chosen is stronger than the one born into. 
There is a belief held amongst people that family consists of people who are blood related, but that is not necessarily the case. Yes, you cannot change who your biological parents or relatives are, but you can choose who your family evolves into.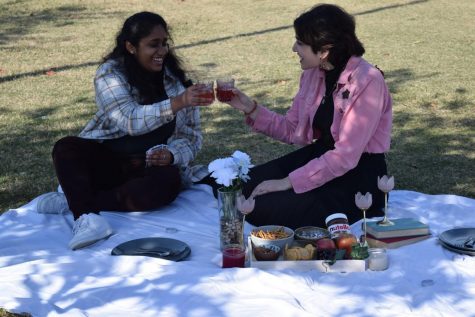 Familial relationships are vast and wide. Parents, cousins, uncles, aunts, nephews, nieces and grandparents, the list goes on and on. But why can't friends be added to this list? Relationships that people develop as they mature through life can be just as important as those someone is born with.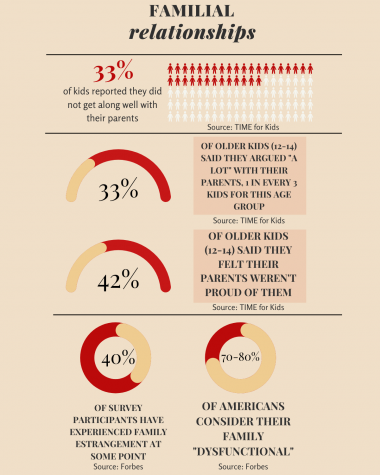 "For certain people, their friendships are so much more important than their relationships with their parents," Coppell High School senior Purvi Dhasmana said. "That's somewhat true for a lot of people I know because their parents are not accepting, and love has to come from a place of acceptance. Sometimes with [teenagers], the only people who can truly accept us and love us are people who are just like us and that's our friends."
Blood relation is not a free pass to be considered family. There are parents who do not have healthy relationships with their children due to a lack of communication, suffering from individual internal struggles and having excessive expectations for their children. These relationships make it so people turn to their friends and other people in their lives to fill the gap created by the lack of a healthy relationship with their family.

"It's not just the people you are blood-related [to] that understand you, it can be anyone who is around you who can understand your situation and can be there for you," CHS senior Nishtha Tyagi said. "There are a lot of people who are more understanding of others and during hard times, [where] someone from their own family might not be able to be there for them because they don't understand them as well. It's all about matching vibes with others and it's not always necessary that you feel as connected with your own family members as you do with others."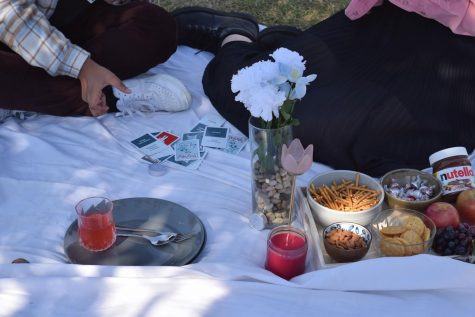 A friend, teacher or community member can be there for someone just as much, or in some cases, even more than a relative can. As people, especially teenagers, mature and evolve through their life, they create their circles of people they choose to surround themselves with.
"Teenagers definitely find their community and find people who are like them and accept them for who they are," CHS senior Tanmayi Akasapu said. "After-school or in-school activities like band, choir, sports, etc. you find your own community and that helps build a family outside of your own family."
There are bonds strengthened by blood and those bonds can be unmatched in instances. But it is important to recognize that blood-related family is only part of the story. The people in your life who you want to surround yourselves with are the rest of it.
Follow @CHSCampusNews and @Manasa_Mohan_7 on Twitter