Giving thanks: Being Asian American is an indescribable beauty
I'm quiet. 
Like many other Asian Americans, I've been taught this sort-of self-imposed silence. From the moment in which I uttered words in Telugu, my native tongue, but arguably more importantly, a language other than English, I've been quiet and uncontroversial. 
I was taught to shy away from conflict, to not speak my mind, to sit on the sidelines and let everything around me disappear. It's something I don't think I'll ever completely understand, but one thought remains clear in the blur that constantly consumes me. 
Though it may seem like a burden from the outside, my Asian identity is expressed in every outlet of my life of which I am grateful for: for the ink in my notepad that sketches artworks of Asian figures, or the values I maintain rooted in my Asian heritage.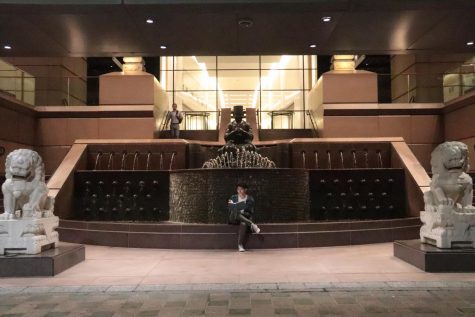 I often go through episodes of pensive silence as I let the thoughts I've bottled up seep into my pen and down onto the paper while the world continues to dance around me. 
I sit down writing this story about what I am thankful for in one of those moments; alone and unconditionally me. It's Nov. 11, 2021, and the sun is beginning to fade behind the trees outside my window that have grown up with me. The scent of rich spices and a decadent home-cooked meal fill my bedroom while a smile appears on my face. There is something so universally Asian about the idea of a home-cooked meal that never fails to lift me up.  
That's what I'm so thankful for. In a life where I never truly knew where I belonged, I recognize the "Asian" that influences every avenue of my so-called "American dream." I'm thankful for the "Asian" in front of the American; the constant reminder of my beautiful and powerful roots that ground my every step as I now dance into the future.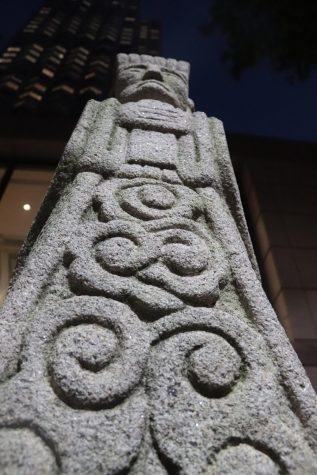 The art that I delicately paint stroke by stroke is inspired by the Asian stories and voices that guide my every move. 
The media that I consume daily is full of eastern culture and representation, from Sunisa Lee on "Dancing With the Stars" or Kumail Nanjiani and Gemma Chan on Marvel's "Eternals," actors playing substantial roles coordinated with their Asian heritage. 
The friends I laugh with, cry with and smile with share common experiences with me due to our shared Asian heritage. 
The values I maintain are rooted in the lessons instilled within me by my Asian parents: values held by many others grounded in their Asian roots as well. 
Two years ago, I wrote in my tattered journal filled with smudged pen ink, "I don't know me" followed by a blank space on the page, its emptiness echoing words I never had the courage to say. 
But what I do now know is that I am me: an Asian American with substance, and I now know that being Asian American is beautiful. There is no other word to express the intimacy and beauty in sharing a common culture and heritage: something so deeply abundant and powerful and for that indescribable feeling, I am thankful. 
Follow Shrayes (@shrayesgunna) and @CHSCampusNews on Twitter