Student of the Week: Arora acting as an example for managing school, work, social life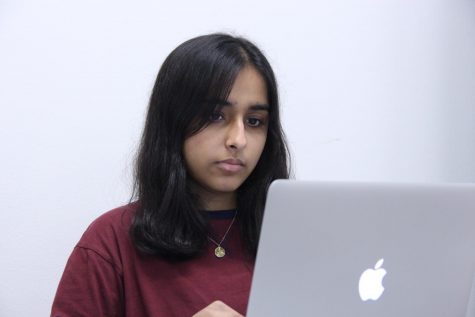 Coppell High School junior Tavishka Arora is a multi-talented student, who formerly ran cross country, served as the CHS9 student council president as well as the president for her sophomore class. She now takes multiple AP classes and works at Smoothie King near CHS.
Why did you choose to take AP classes?
I enjoy the part of it that gives you college credit; it's kind of like working on two things at the same time. It really harvests an environment where you can learn and be curious; the classes encourage you to do things on your own. They also increase your independence in school, where you are not dependent on what others are doing. 
What advice do you have for students thinking about taking AP classes?
I would advise them to only choose a class [they] are interested in. You don't have to take an AP class just because you think it will increase your GPA, you're really not going to enjoy it.  Take classes that you could see yourself pursuing in the future or enjoying.
How do you balance your school, work and social life?
I'm able to balance my school, work and social life by really keeping things where they are. For example, while I'm at school I'll do some of my homework to minimize what I do outside of school. I really do not let classes or anything take over my life and I plan out my working schedule so that I'm not overwhelmed. 
What is the most challenging part about having a job while being in school?
Trying to maintain the balance between the two, and making sure to get your school work done on time. For example, if I have to go to work one day after school I try my best to not have any homework so I can just go to work, get home and sleep at a decent time. That's the most challenging part, time management.
Follow Olivia @Olivia_Short1 and @CHSCampusNews on Twitter.