Homecoming dance held closer to home
Dimmed lights, lounging sofas, Oscar award statues, color changing pillar structures, a photo booth and fan favorite music – all in presence for the Coppell High School homecoming dance. 
This year, the dance was held in the CHS Arena on Saturday night, a change from the previous years of the dance being held at local convention and venue halls. 
The dance followed the homecoming victory on behalf of the CHS football team on Friday night.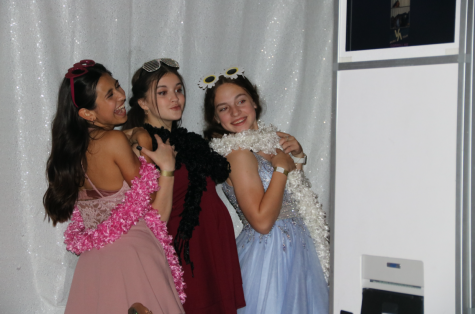 Upon arrival, dance attendees were granted gold wristbands, which seemingly adhered to the theme of Hollywood, and were directly led to the arena entrance doors. The students were free to roam around from the concessions stalls in the commons to the lively arena after admittance.
"I love how [the arena] was set up," CHS junior Taara Bhojwani said. " It looked completely different from the high school arena we're used to. It looked amazing with all of the lights and decor."
The dressed up students celebrated a night filled with dancing, singing and even playing arcade games that were available outside of the arena such as Guitar Hero, Pac-Man, foosball, life-sized versions of Connect 4 and more.
"[The games] were so fun," CHS9 student Nijal Anderson said. "It's exciting [because] you can see your friends play against each other [on one side], and then dance in the arena [on the other]."
Although rap music dominated the crowd's appeal, "Party in the U.S.A." by Miley Cyrus and "The Hills" by The Weeknd attracted the majority of students to sing along, posing as crowd favorites.
The photobooth lines became especially longer towards the end of the event, as students spent their time playing and dancing and wanted to take their last chance to get a memorable souvenir before they left the dance.
The night concluded as the lights turned on and dance attendees trickled out of the arena by 11 p.m. with the remembrance of a vibrant night.
"It was pretty nice. I would do it again and again, all throughout high school," Anderson said. "[My favorite part] was when they played the hype music. [I was with] my friends, and I just enjoyed every moment."
Follow (@sreehithaMorav) and @CHSCampusNews on twitter.