Letter From the Editor: Quidquid Latine dictum sit altum videtur
Anything said in Latin sounds profound
In December of freshman year, on a display table to the left of the cash registers on the right side of the Disney store in Grapevine Mills Mall, I found a black fuzzy jacket with a small Mickey Mouse patch on the left breast. 
Originally, it was meant to be a Christmas gift for my mom. Unfortunately, it only came in size XS and XXL, and after deciding to err on the side of "way too big," the jacket came home, was wrapped and opened on Christmas morning after church. 
I'm not entirely sure how I ended up with it, but the jacket somehow fell into my possession and ultimately became the staple of my wardrobe for the entirety of high school. Nearly every day, it would accompany me to the frigid rooms of Coppell High School, an array of sporting venues and the myriad of other locations I frequented. 
After four years, it's a little worn out. 
While the two inner and two outer pockets offered great storage, I've admittedly stretched some of those pockets to the max with stuffing my wallet, a notebook and a large Wendy's fries I snuck into Williams Stadium in Garland all at once. The black garment, once four sizes larger than what I wore, has been through a million wash and dry cycles that shrunk it down to a more suitable fit, though fading out the ink of the tags and thinning out the once thick fabric. I pride myself on its lack of holes, but I admit to having to pull out the occasional stray thread.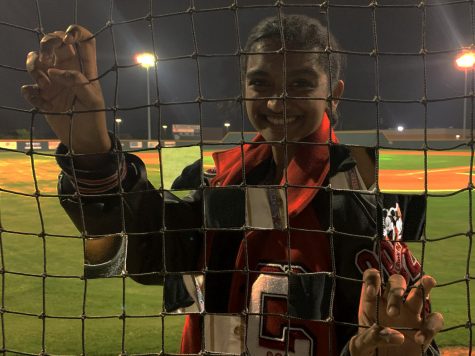 It's about time to let it go. As someone who grows attached to physical objects, I thought I would be more distraught at the idea of leaving my beloved jacket in my high school days; however, I find myself perfectly fine with the thought. 
My high school days themselves are coming to an end, too. I can't say that I look forward to it; in a near-poetic twist, the virus was the apparent cure for senioritis in my head. I'm still trying to wring out everything I can from each passing day, make the most of the time I have left. 
And when that time runs out? I'll be alright. 
The University of Texas at Austin's Liberal Arts Honors program awaits me in the fall, and anything beyond that is distant enough in the future to procrastinate thinking about for a good while. The oh-so-scary next stage is rapidly approaching, and somehow I found myself ready for it. 
Based on my personality, I theoretically should not feel this OK with reaching a conclusion to the Coppell chapter of my life. I should be anxious about being away from home, stressed because the series of "last"s and "final"s are coming my way, paranoid that I'll miss something on the high school bucket list. I'm a person who likes to keep improving, keep producing, so stepping back and saying "I'm done" should be a terrifying concept. Yet when I look at my high school to do list and all that's been checked off, I can't help but feel satisfied more than anything else. 
Try out everything possible within the newspaper program? Check. Find a niche within the massive student population? Check. Find a way to avoid having to come up with a headline for my letters from the editor while still sounding sophisticated? Check. 
I managed to sneak in a few other things, too. Being ranked in the top 10 percent was a nice surprise. Living through a pandemic was significantly not as nice, but a surprise nonetheless. I got to have one homecoming dance and three powder games in the stands.
There are some things I will never check off. "Homecoming game in the student section" is one, "cover a swim meet one last time" is another and "greet every Sidekick staffer with a hug and a smile" is one more. Even still, I did what I could in spite of everything, and at the end of the day, I'm content with it. 
I remember coming into the position of executive editor-in-chief and wondering how I could ever be better than my predecessor, CHS 2020 graduate Anthony Cesario. If my successor, whoever it may be, thinks the same about me and is motivated to be even more successful than I was, then I've done my job right. It means the kid with eczema on her hands who insists on signing off edited content with 12 point Times New Roman font has left her mark on The Sidekick, and that's something to be proud of. 
I've got just a bit more time in high school, a bit more time on staff, a bit more time with my fluffy Mickey Mouse jacket. What will replace that jacket, I don't know. Perhaps the letterman jacket I'll receive in June, with the year 2021 sewn onto the sleeve. Whatever it is, I hope it lasts as long as the black threads that carried the memories of a frizzy-haired girl throughout her time in high school: the highs, the lows and everything in between. 
Follow Sally (@SParampottil) and @CHSCampusNews on Twitter.