VIDEO: Class of 2021 and 2024 explore differences in freshmen years
Class of 2021 and 2024 explore differences in freshmen years
Current Coppell High School seniors and CHS9 students have had vastly different freshman experiences, with seniors attending CHS in person during their freshman year and this school year's freshman attending the Coppell High School Ninth Grade Center both in person and virtually due to the ongoing pandemic. 
CHS9 student Drithi Reddy and The Sidekick senior visual media editor Lilly discuss their freshman years to compare the differences that have impacted their time at school.
Gorman is an AP art student and is pursuing photography and journalism at Parsons School of Design and The New School in New York. Gorman attended ninth grade at CHS from 2017-18 before the former Coppell Middle School West was renovated into the new ninth grade center. Gorman discusses how ninth grade was the year she was able to make new friends and come out of her shell due to the new environment of CHS. She goes on to talk about how her time in theater helped her meet friends in different grades, which allowed for confidence. 
Reddy plays volleyball on the ninth grade A team and at Attack Volleyball Club. Reddy currently attends in-person school at CHS; however she attended virtual school during the first semester. Reddy discusses how online school has impacted her ability to meet new people and better her relationships with her teachers and old friends. She goes on to talk about how being one of the few in-person learners has brought her out of her shell as she now has to make the first move in starting new friendships. 
Watch The Sidekick photographer Tanvee Patil and staff writer Joanne Kim's video to watch Gorman and Reddy's conversation discussing their different freshman year experiences.  
Follow Tanvee (@tanveepatil_) and @CHSCampusNews on Twitter.
About the Contributors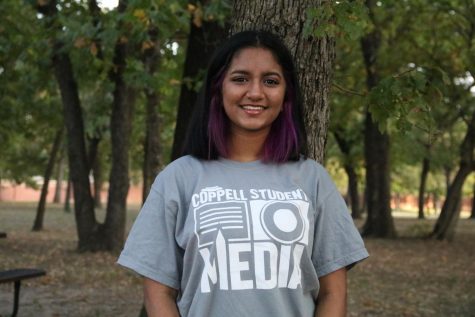 Tanvee Patil, Staff Photographer
Tanvee is a sophomore and first year-staff photographer for The Sidekick. When she's not busy with schoolwork or extracurriculars, she enjoys reading and...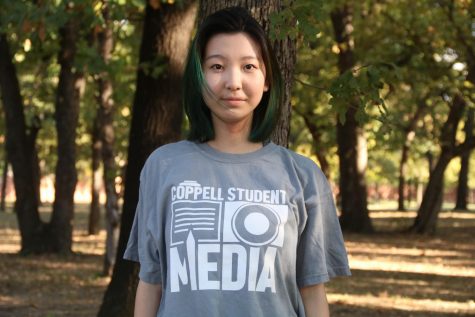 Joanne Kim, Staff Writer
Joanne is a junior and a second-year staff writer for The Sidekick. When not doing schoolwork or extracurriculars, she can likely be found reading or taking...