Lee drums up accomplishments in various leadership roles
As an elementary school student just broaching her journey as a leader, fifth grader Lily Lee knew leadership was a bold commitment. Standing in front of her peers at Austin Elementary School, stealing glances at her scripted speech on a piece of paper, she made her first speech for Student Council president.
Since the eighth grade at Coppell Middle School East, she has invariably been securing STUCO's presidential spot through her Coppell ISD years and to her senior year, 2021.
"I push myself to get involved in clubs because it's so important to come out and meet new people," Lee said. "You can make lifelong friends. For Student Council, election season is the hardest part because it really challenges me to come out of my shell, which is so necessary."
Lee is used to taking the lead and holding responsibility; she has done it since a young age. Being the main English speaker in her family after immigrating to the United States from South Korea at age 5, she would frequently fill out forms and learn to speak confidently. With a younger brother whom she used to care for, Coppell High School sophomore Jiwang Lee, she developed a maternal instinct that carries into her role as a leader, where she prioritizes her peers' comfort and sense of community.
"I just love taking care of people, and I love organizing and planning things," Lee said. "I really love attending to my peers, taking initiative and getting things done. I want to make sure that everyone feels they have their own role in a big groups [like STUCO]"
This year, she is the president of Coppell Band after being a percussion section leader in previous years. Lee's hobbies include composing music, along with creative activities such as painting. Her insistence on the importance of problem-solving ties to her interest with music, both of which need creative approaches. She is also a part of the Greater Dallas Youth Orchestra.
"
[It is great] to see her get out of her comfort zone and use her voice in a positive way."
— Annie Chernow
"There's [my] creative side, and there's also my analytical side," Lee said. "The creativity I developed at a young age still lies within me today, and it's a big part of who I am. [In entrepreneurship], I use that creativity to solve problems, and I hope, eventually solve global issues."
Lee continued taking challenging courses, making use of the Advanced Placement classes offered at CHS and her conviction about the importance of education. She will attend Northwestern University in the fall and study economics and music education.
"Lily's a great role model for students around her," CHS percussion director Annie Chernow said. "If any percussionists need help, she's always there. I've seen her ambition pay off and now she got a full ride to Northwestern. When she was a sophomore, it was like pulling teeth trying to get her to talk to me, since she was shy. To see her get out of her comfort zone and use her voice in a positive way is great."
Coming from a low-income family, Lee had to get creative as a young girl, once trying to use balloons to make Barbie dolls. This mindset has seeped into her interest in entrepreneurship.
"Lily always has new project ideas [for entrepreneurship] and it's cool to talk to her about those," CHS senior Mariez Luka said. "Last summer, I started [selling necklaces] and asked Lily whenever I had questions about it because she has experience in that area. She was really helpful."
This summer, Lee is teaching drumline for a marching band, as well as working as a technician. She will be involved in three summer programs and continue her job at JUV consulting. Though she likes to keep busy, she wants to prioritize spending time with her friends and family this summer before moving away for college.
"She's such an easy person to listen to and follow," CHS sophomore Jiwang Lee said. "Lily is why I joined the Student Council. She knows how to communicate and lead, and I'm continually inspired by her."
Follow Nanditha (@nanditha__n) and @CHSCampusNews on Twitter.
About the Contributors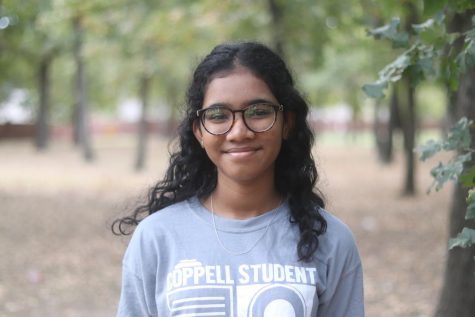 Nanditha Nagavishnu, Staff Writer
Nanditha is a sophomore and a first-year staff writer on the Sidekick. You can contact her at [email protected]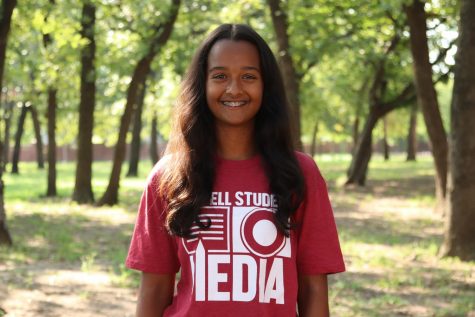 Nandini Muresh, Photo Editor
Nandini is a junior and the photo editor for The Sidekick. She is in the Coppell Color Guard, and outside of school she enjoys doing Taekwondo, dance,...