Mays sworn in as mayor; relaxed mask mandates discussed
Loud chattering and applause could be heard from outside the sliding glass doors of the Coppell City Hall as elected candidates were sworn into office. 
On Tuesday night, Wes Mays was sworn in as the mayor of Coppell, alongside Kevin Nevels  who replaced Gary Roden in Place 4, who did not seek reelection, Brianna Hinojosa Smith who was re–elected for Place 2 and Biju Mathew who was re–elected for Place 6. 
"This night has been absolutely amazing," Nevels said. "It is such an honor to be able to be sworn in. I hope that I can serve in the shadow of the capacity that they've done, because they've done an absolutely outstanding job and I'm going to try my best to serve all the citizens of Coppell." 
Item 15 was an open discussion regarding the mask mandate in city facilities. The Council reached a consensus on relaxed mask mandates, and is planning on properly notifying the public the coming Monday. 
Councilmember Clift Long claimed that based on current events individuals have sole responsibility to receive the vaccine, so mask mandates should not be enforced in city facilities. 
On the other hand, Councilmember Smith is in favor of continuing to wear masks in order to protect citizens. Councilman Mathew found a middle ground between both sides to make masks optional however recommended, which Councilmember John Jun and Councilmember Nevels agreed with.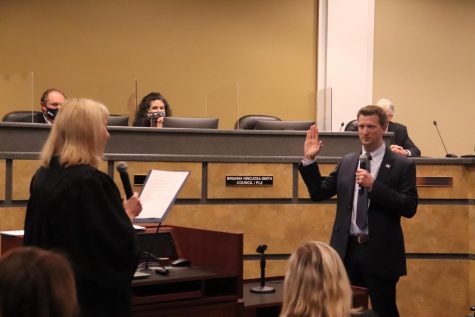 "I would like to see the city make [masks] recommended," Mays said. "At this point, I believe I'm hearing from the [council] that we have a consensus to relax the mandate." 
The Council moved to recognize May 11, 2021 as "Karen Hunt Appreciation Day" and "Gary Roden Appreciation Day". The Proclamation received unanimous approval and Mays was authorized to sign. 
Metrocrest Services celebrated 50 years of support to the community of Coppell and received a Proclamation from the city committing to continued support of Metrocrest Services. 
 "MetroCrest Services has been around for 50 years and generally speaking, we serve four cities, one of which has been Coppell," CEO of MetroCrest Services Tracy Eubanks said. "It's been a big year for us. We're here to serve Coppell residents in their time of need whether it be rent, food  or job assistance. We're happy to have this relationship and recognition tonight. We have a lot of work ahead of us, so this [Proclamation] reinforces what we do." 
Follow (@angelinaliiu) and @CHSCampusNews on Twitter. 
About the Contributor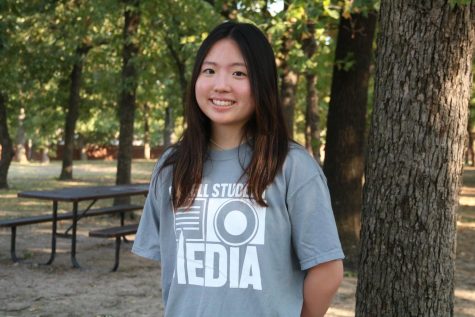 Angelina Liu, Staff Writer
Angelina is a sophomore and first year-staff writer and photographer for The Sidekick. In her free time, she likes to listen to music, spend time with...