Thakur underscoring physical, mental well-being through interest in Ayurveda
For Coppell High School junior Aditi Thakur, studying Ayurveda was not provoked by sheer intellectual curiosity. She is humbled by the history of the ancient Indian medicine system, which has been practiced for thousands of years, but Thakur is currently focused on using Ayurvedic customs primarily to optimize her physical and mental health.
For her, prioritizing one's bodily health is the foundation necessary to understand Ayurveda.
"The science of Ayurveda is there, and it's important, but it starts out with thinking about your own body," Thakur said. "I learn about [Ayurveda] and incorporate parts of it into my life, but you can't follow every [Ayurvedic tradition] because of the environment we're in. I am trying to do what I can do."
Brought up by parents valuing health and wellness, Thakur was raised with an awareness of what to eat and when to eat. Her mother Janaki Thakur's insistence on a healthy life influences her to learn more about the nutritional qualities of anything she consumes. Gardening is a passion of Mrs. Thakur, who maintains a backyard garden with homegrown vegetables and herbs. This availability made implementing Ayurvedic practices into routine easier than most for her daughter.
"When Aditi started eating [naturally grown products], I could see her skin get brighter, her hair get better," CHS junior Arpita Rana said. "Last year, she went on this cleansing thing, using and eating only natural products. I used to be [aversed] to that. I thought she should just eat whatever she wanted to. Now, I think eating [homegrown products] is very healthy since she doesn't consume fertilizers or GMOs, and you can literally see the difference in her."
Thakur's interest in health science shows in her interest in examining personal nutrition and taking on a holistic approach while considering healing methods to health conditions.
"Both of us are interested in natural approaches to conditions," CHS senior Deepika Thadepalli said. "A balance of Western and Ayurvedic medicine is the best idea. Since Ayurveda needs changes in routine, it's slow but permanent, whereas if it's a life or death situation, you clearly need surgical intervention."
Thakur herself doesn't use Ayurveda to treat illnesses because of her inexperience with its medicine. Her main focus is on its health benefits, so she dislikes comparing medicine systems.
"I haven't gone deep into the science and terminology of Ayurveda since scientific knowledge is not enough in itself," Thakur said. "In medical classes, what's being taught about ourselves isn't enough. We know how blood travels through a body, but for me, the first step was to be curious about my body."
"
It's hard to commit to a change in habit, but if you feel like doing it and have the patience, it's worth it."
— Aditi Thakur
Thakur attends online Ayurveda classes, and if a friend is struggling with something health related, she will be quick to guide them to an Ayurvedic remedy. Still, she doesn't coerce anyone to study it, realizing that it needs to be done with one's own accord.
"Priorities are different for everyone; health is a huge priority for me, but it might not be for my friends," Thakur said. "It's not wrong at all, so I don't go around preaching Ayurveda."
Thakur thinks mental peace and external products have an impact on one's physical health. Recently, she quit using generic shampoos and body washes, opting for natural cleansers instead. Along with the satisfaction of not applying chemicals on her body, she points out the environmental benefits of these using natural soaps.
"My choice mainly has to do with chemicals, and my main principle would be to live a chemical free life," Thakur said. "You're using alternatives that are more environmentally friendly are reusable, so obviously your body is going to react well to it."
Though she does not plan on pursuing medicine as a career, learning about and experimenting with alternative medicine systems remains a priority.
"As a society, we've normalized exclusively following the [prevalent medicine system]," Thakur said. "It's going to be hard to come out of that lifestyle, taking one pill that's been controlling something inside your body without you putting in any effort. It's hard to commit to a change in habit, but if you feel like doing it and have the patience, it's worth it."
Follow Nanditha (@nanditha__n) and @CHSCampusNews on Twitter.
About the Contributors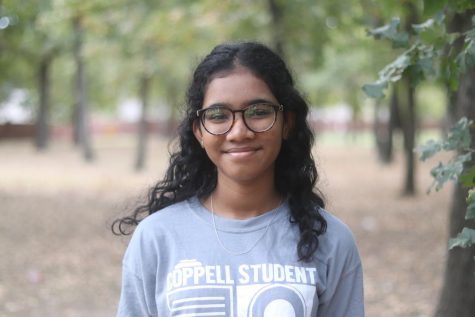 Nanditha Nagavishnu, Staff Writer
Nanditha is a sophomore and a first-year staff writer on the Sidekick. You can contact her at [email protected]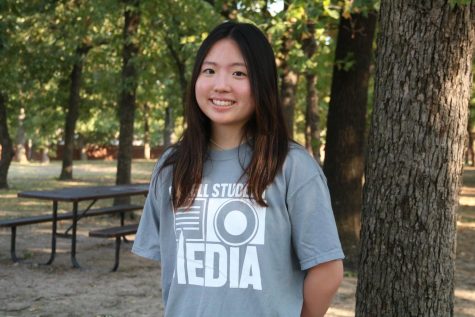 Angelina Liu, Staff Writer
Angelina is a sophomore and first year-staff writer and photographer for The Sidekick. In her free time, she likes to listen to music, spend time with...