Williams means business as she heads to Music City to continue education
Ever since she could remember, Coppell High School senior Sydney Williams was either singing or surrounded by others playing music. 
When she was 2, she sang while her dad played country music on his guitar during her evening baths. When she attended family gatherings, she was mesmerized by the happiness her aunt and grandfather felt when they sang country songs.
"I remember when I was young, we would call my grandparents and I had a plastic microphone, and I would sing Hannah Montana [songs] to them over the phone," Williams said. "My poor grandparents, the phone call would be like 30 minutes of me just singing Hannah Montana [songs]."
Both of Williams' parents are retired engineers, so people advised Williams to become one too. However, Williams knew math was not her forte which led her to explore other career options.
Williams looked at teaching English as a viable option, but she found kids difficult to handle. Therefore, she ultimately decided her love, music, was what she would pursue after her time at CHS. After learning about country music artist and Belmont graduate Madison Kozak's experiences in the music business, Williams was compelled towards the subject and the university. 
"She described her experiences as well-rounded, and [she] got to know every part of the industry, and I was like, 'that sounds really cool and something that I would enjoy,'" Williams said. "So then I went to my parents and said, 'I think I'm going to do music business.'"
This choice did not surprise Williams' family members, Coppell choir director Bona Coogle or CHS voice teacher Emily Ford, as music seemed like a natural fit for Williams. 
Not only does singing come easily to Williams, but performing does as well. The first time she performed in public was in the fifth grade talent show at Town Center Elementary. 
"
When I see her perform popular music, her being involved with our show choir and when I watch her solo, I can see that extra spark."
— Coppell choir director Bona Coogle
"She signed up for the talent show at Town Center Elementary, which surprised me because I was like 'oh gosh,'" Sydney's father Steve Williams said. "I was a nervous wreck. She didn't practice a whole lot. When she got on the stage, I was nervous and sweating bullets. She actually did really good, the crowd was clapping and getting into it."
As Sydney made her way to high school, she had a unique skill set compared to others. 
"When she was a freshman, she came to the studio with a passion for her style of music," Ford said. "Her passion and gift have led her on this path. She is doing great things by studying the business side of things because that's great for a job in the future. She's a smart girl, she knows what she's doing."
Sydney made a presence in the CHS choir program immediately upon joining her freshman year. 
 "When I see her perform popular music, her being involved with our show choir and when I watch her solo, I can see that extra spark," Coogle said. 
Two years ago, when Sydney and her family were looking at colleges, the environment and vibrant culture of Nashville, Tenn. captivated Williams' attention.
"The second time I was in Nashville was my aha moment, because the first time I was there I was like, 'Oh this is really cool, like there's music everywhere,'" Sydney said. "The second time I was there was more after the fact that I had been thinking about majoring in music business and I was like 'Yup, this is definitely it.'"
This allowed Williams to look into Belmont University, one of the top schools for music in the country. 
Despite several family members having a strong passion for music, Sydney will be the first in her family to study music in college. Her family and well-wishers are supportive of Sydney's decision. 
"She's really excited when it comes to music," said Aubrey Williams, Sydney's sister and 2004 CHS graduate. "She's really interested in what other people like and learning about different types of music other people like. She wants to continue that into her career, and a lot of people don't take their passion and turn it into a career." 
Sydney's mother, Pam Jones-Williams continues to be amazed whenever Sydney performs in front of people. 
"Sunday mornings, she will get up in front of people and sing," Jones-Williams said. "She also did a solo for the respira program last fall. I couldn't get up and sing in front of people, and she has the courage to do that, and she does it beautifully."
With the combination of her love for music and her jubilant persona, Sydney's friends and family think she will have a successful future. 
"She works hard, never complains, but most of all, she's genuinely a positive and happy person, and that's what I adore most about her," Coogle said. "When she smiles, you have to smile with her. It's a combination of her genuine and happy-positive personality."
Follow Varshitha (@varshitha1128) and @CHSCampusNews on Twitter. 
About the Contributors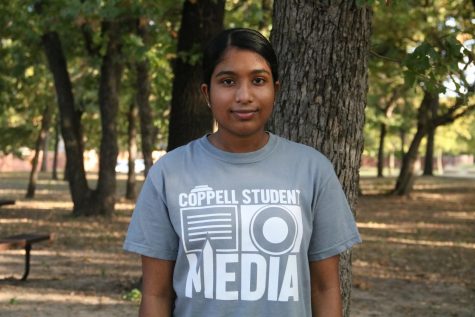 Varshitha Korrapolu, Staff Writer
Varshitha is a junior and a first-year staff writer for The Sidekick. In her free time, she is up for a rigorous taekwondo workout, a relaxing bike ride,...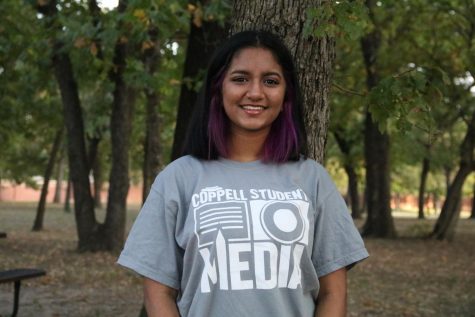 Tanvee Patil, Staff Photographer
Tanvee is a sophomore and first year-staff photographer for The Sidekick. When she's not busy with schoolwork or extracurriculars, she enjoys reading and...