City Council candidate forum encouraging voter engagement
Thirty minutes prior to the Coppell City Council candidate forum/meet & greet started yesterday, the main lobby of the Coppell Arts Center slowly filled with the chatter foreign during the COVID-19 pandemic. Neighbors greeted each other, candidates mingled with attendees and individuals manned white fold-up tables for each candidate.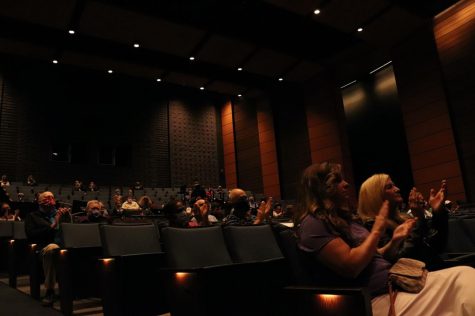 The forum featured voices of all candidates running for the upcoming May 1 election except for Rob Anderson, running for mayor, Meghan Shoemaker, running for Place 3 and Raghib Majed, running for Place 2. Early voting for this election will run from Monday to April 27. The forum, which had 122 pre-register to attend, was live streamed on NICE's Facebook and Coppell Arts Center's website and Facebook. The event provided an outlet for candidates to voice their beliefs and goals to attendees.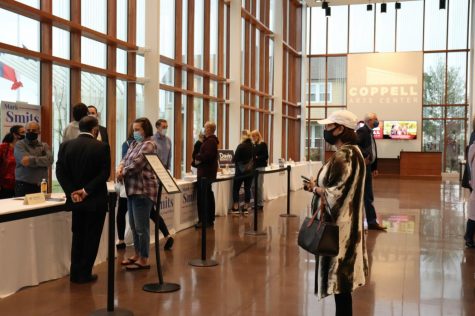 Moderated by former Coppell Mayor Doug Stover, the 90-minute forum posed multiple questions to candidates, ranging from discussing work-life balance, leadership, budget and Coppell's Vision 2040 plan. 
"[I attended the event because] I wanted to learn more about the candidates and the issues [discussed]," Coppell ISD Board of Trustees Place 1 member Leigh Walker said. "I wanted to support the democratic process and Coppell Arts Center." 
The forum, which was entirely organized in about a week by the Neighbors for an Informed Coppell Electorate (NICE) committee, aimed to answer questions from residents rather than encourage debate between candidates. 
NICE committee members Conrad Vickroy, Rich Kelley, Ann Dyer and primary event coordinator Karyn Brownlee organized the event, fueled by their desire to deliver unbiased, non-partisan coverage of local elections and candidates. 
"[The event] is mutually beneficial to the candidates and the citizens because the citizens need to hear from all of the candidates directly on particular issues, but it also gives the candidates an opportunity to speak to them," Brownlee said. "This provides a service to the candidates and to the citizens." 
Follow Shreya (@BeldonaShreya) and @CHSCampusNews on Twitter.
About the Contributors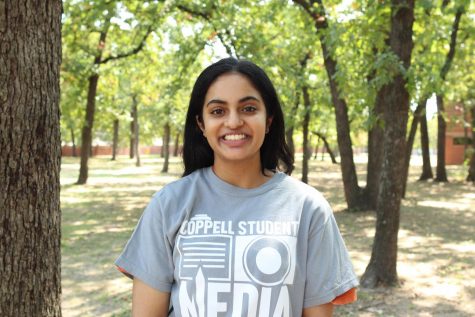 Shreya Beldona, Executive Enterprise Editor
Shreya is a senior and the executive enterprise editor for The Sidekick. She loves participating in artistic endeavors such as dance and painting. Shreya...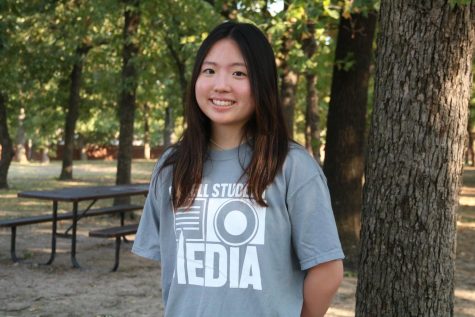 Angelina Liu, Staff Writer
Angelina is a sophomore and first year-staff writer and photographer for The Sidekick. In her free time, she likes to listen to music, spend time with...