Highly recruited tri-sport sensation Black commits to basketball
Since the beginning of his athletic career, there has been countless speculation about which sport Coppell junior wide receiver and guard Anthony Black would turn to. Would he go the football route as a three-star, lengthy wide receiver, or will he follow his father and go the basketball route as a highly touted four-star recruit?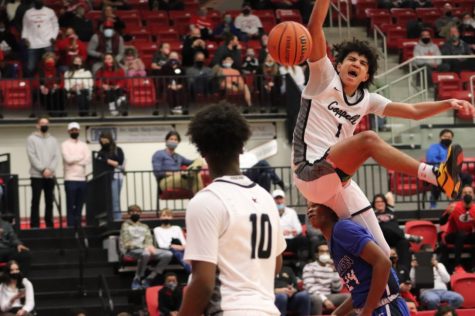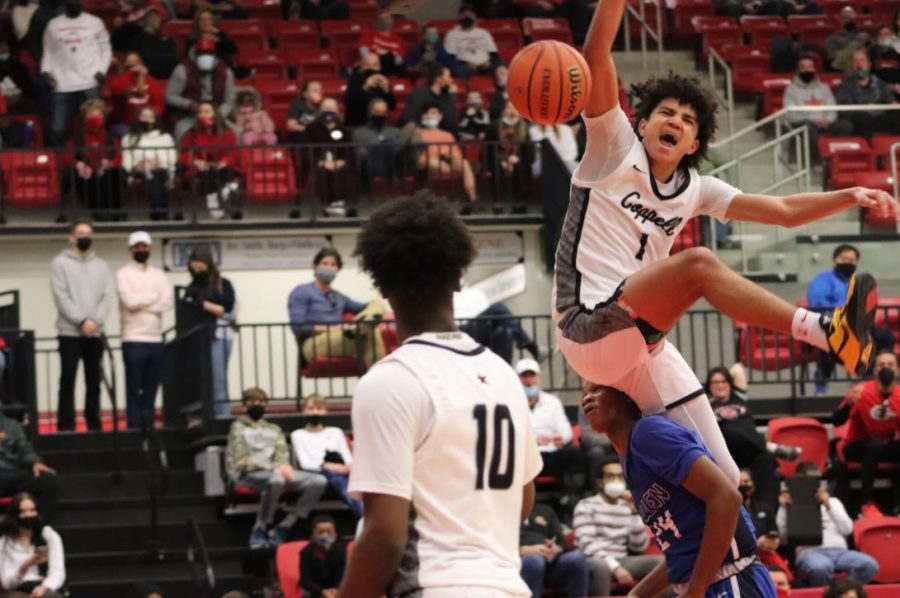 His aerial dominance on the gridiron raised eyebrows and his talent on the hardwood earned him praise. Black ended all speculation about his future by announcing he will forgo his senior football season to focus solely on playing basketball over the weekend at the War Before The Storm tournament at the Advantage Sports Complex in Carrollton.
"I chose basketball because I felt like [basketball] was the best choice for my future," Black said, "I am going to just focus on that and get as good as I can get for my last year of high school."
Many factors played a role in Black's decision. From father Terry Black, who is in the Baylor Sports Hall of Fame for his basketball feats, traveling across the world on his professional career, to spending years developing close relationships with his high school teammates, Black's decision ultimately came down to expanding his time on the court and limiting the amount of transition he has to do from football into basketball.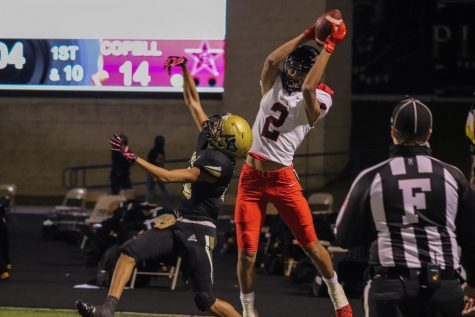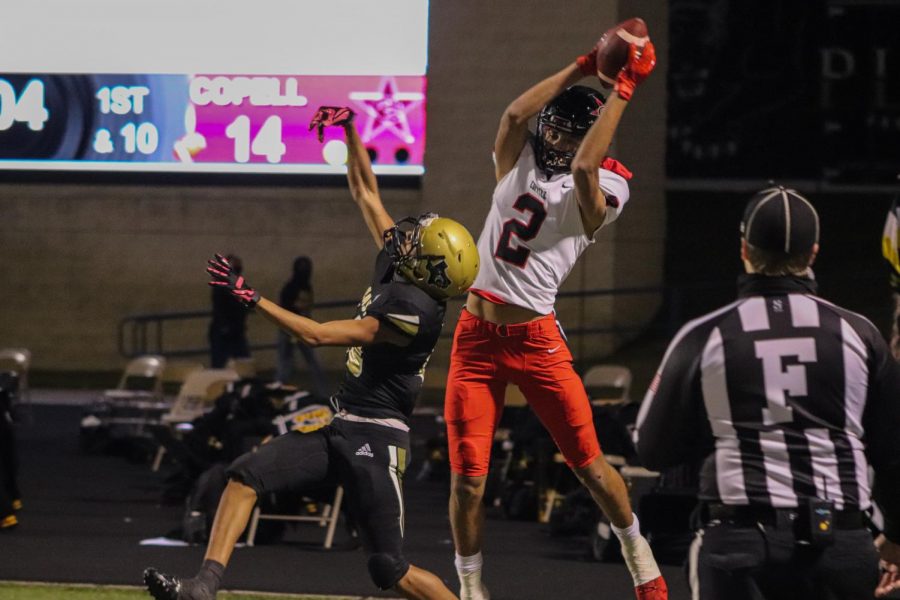 Black will, for the first time in his high school career, get a full offseason solely to focus on basketball. 
"I just want to stay in the gym and off the field; me being in the gym is going to help me become as good as I can be," Black said. "Offseason is where you get stronger, more athletic and more explosive, so having a longer offseason is going to get me prepared for basketball season."
Staying away from football will not only grow Black's game and help him to reach his potential, but it also removes the risk of injury playing football. Many times during the 2020-21 football season, Black got hit on the legs and knees because at 6 feet 7 inches, he was difficult to tackle from above. 
"Injuries can be a part of any [practice or game], but in comparing the two sports, basketball's not as quite a physical contact sport, so there's [less worry of contact injuries]," Coppell basketball coach Clint Schnell said. "The fact that he'll get a full year of offseason basketball, where he's just focused on that and where he'll be around his teammates [played a big role in his decision]."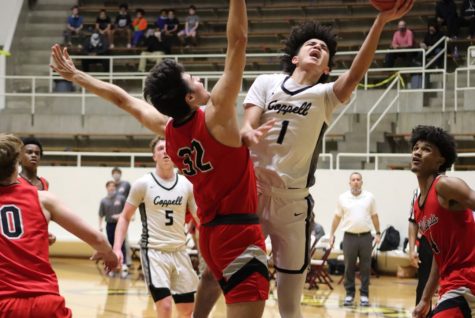 Brandon Jenkins, a recruiting analyst for 247Sports, called Black a "big playmaking guard who is excellent in transition and can play and guard all three perimeter positions" in his scouting report on Black.  
"Black is very disruptive on the defensive end with quick and active hands and alert instincts," Jenkins said in his report. "He provides length [and] elite athletic ability, and the game comes natural to him on the offensive end of the floor… he is a versatile talent with great long-term tools who is only just beginning to tap into his upside."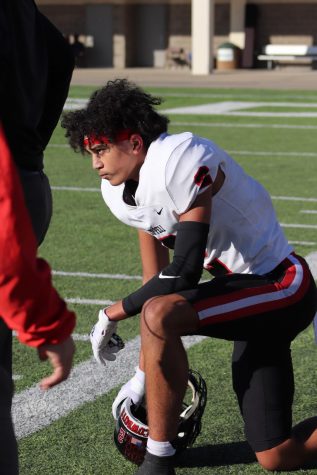 As Black is primed for a summer breakout, his recruiting profile is garnering national attention to see which teams are in the race for his commitment. Black has narrowed down his list, not in any specific order, to Illinois, Texas, Texas Tech, Baylor and Auburn. 
Black currently maintains a strong relationship with Illinois and Texas Tech, while also enjoying the culture at Texas and having legacy at Baylor. Today, former Texas Tech coach Chris Beard, who recruited and communicated with Black for Texas Tech, was hired by Texas. Black's connections to the former Texas Tech coach and his admiration for the Texas program puts Texas in an even stronger position for his commitment.
As Black's recruitment intensifies over the next couple of months, he expects to announce his commitment at the end of summer. 
"[I'll be committing at that time] because I want to see if I can take my visits as they might be letting us take visits again," Black said. "I just want to make sure I chose the right fit."
Follow Meer (@meer_mahfuz) and @SidekickSports on Twitter.