Don't shelf the library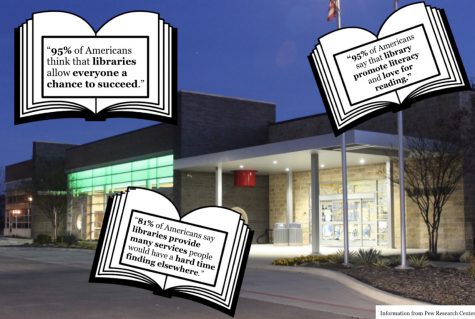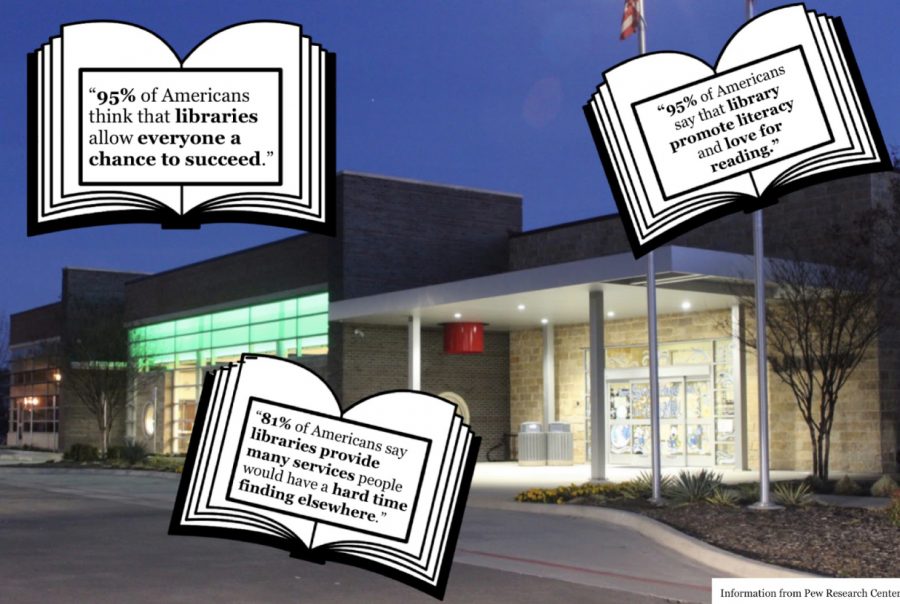 The bell rings. 
Chairs scrape against the floor, little feet running toward the exit. The thrill of recess never gets old. Everyone is excited to feel the sun on their face and play. Everyone except for one.
This one races through the hallways and reaches her favorite place; the library. She plucks a book off the shelves and settles in among the silence. 
I was in third grade when I discovered that libraries were my playground. 
"Books can bring back warm and fuzzy memories because stories are shared experiences," Wilson Elementary librarian Jaime Parker said. "We bring everything that we've experienced to that book, and it becomes a feeling that you remember forever." 
Libraries are sanctuaries. They offer a place to meet others with similar interests, to explore what you love and be sheltered away from the world. By definition, libraries are buildings that house books. Lately, however, libraries have progressed to be so much more than a place to find a new novel. 
Libraries provide dozens of free resources to develop a love of learning, and make it easily accessible for students and the public. Having a place where free or cheap resources are readily available is essential to a community. Some families do not have printers, copiers or even computers at home, which makes the library the  best option. 
"There are some resources that you don't know about until you get into a library," George W. Bush Presidential Library archivist Sarah Haldeman said. "You can't do everything yourself." 
While libraries are viewed as quiet study spaces, they have also become places to foster discussion and research. 
"They have become more of a learning commons," Coppell High School librarian Deb Zeman said. "It's a place where people gather, not just to study, but to connect with each other." 
A resource that remains constant in every library is, you guessed it, a librarian. Librarians aren't only experts in the Dewey Decimal System. They have in depth knowledge about each resource at their disposal, helping readers navigate through the plethora of books. 
Libraries aren't just for students and adults. Libraries cater to the needs of little children as well. The Cozby Public Library in Coppell has weekly book clubs, a virtual story time room and reading challenges to engage kids. Even through a pandemic, libraries are creating fun memories for children and encouraging them to build healthy habits. 
Children of the new generation are growing up with all kinds of digital resources, giving physical books a run for their money. You can purchase a Kindle or download Audible and never leave your room. With so many virtual resources, libraries seem obsolete. 
So, do libraries even matter? 
According to Haldeman, they do.
"We can't digitize everything," Haldeman said. "Libraries are very democratic. Everyone has access to the same information and resources which makes it an indispensable resource." 
Libraries have been there for us in the past and will continue to help us for decades to come. Some experiences cannot be replaced. A place to read. To research. To discuss. To learn. Free resources. Study spaces. Public printers and computers. Librarians to help you every step of the way. 
The bell rings. 
The little girl sighs, slips her book back onto the shelves and walks slowly toward the exit. The librarian waves goodbye. She waves back, looking out at the rows and rows of stories before her. 
She'll visit her playground again tomorrow. 
Follow Blanche (@blanchegang) and @CHSCampusNews on Twitter.