Inevitable desire for speed generating diverse track community
When you google the phrase "farm team," you will see that a farm team is a club or organization to younger players as they develop into more senior roles within a program.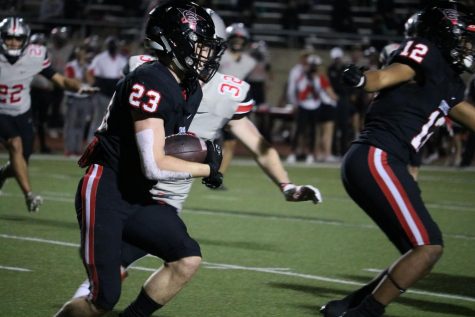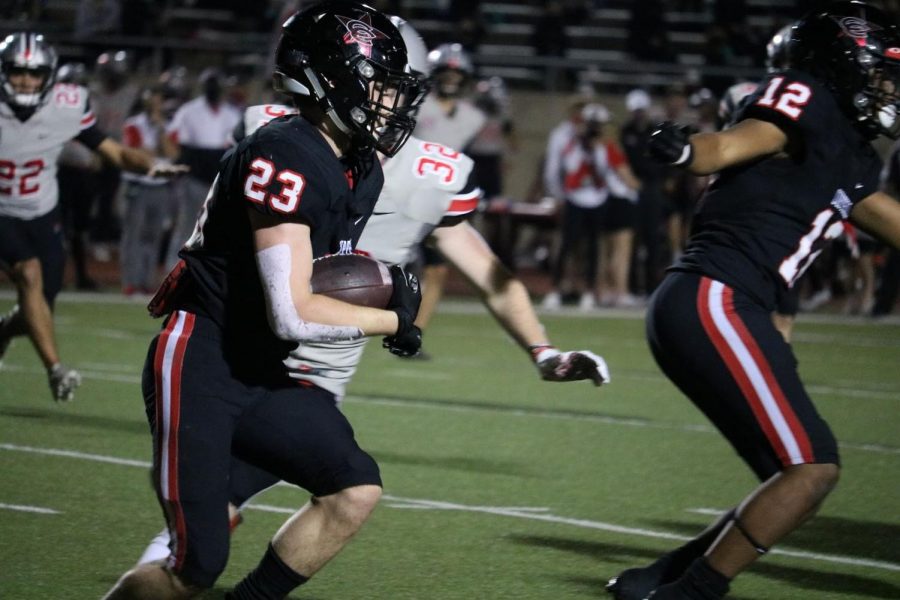 Track and field at Coppell is a farm team. The program searches for and chooses the athletes who will help them the most from all CHS sports. As a result, track and field hold the most diverse group of athletes in Coppell through the hunger of speed development, acceleration training and peak physical performance. 
"Track at its core is about speed; every sport is focused on speed, and if we can develop that speed for athletes in track then it carries over to [their sport]," Coppell track coach Karl Pointer said. "Having a great high jump and long jump is going to benefit a basketball or a volleyball kid, but you can never be too fast. At the end of the day, if we can make you more efficient and faster, where you can run at max-acceleration, that's going to carry over to any sport."
With 214 total athletes, 134 boys and 80 girls respectively, track and field holds athletes from 10 different sports ranging from girls golf to boys soccer and everything in between. But while cross country and football are essentially best friends with track and field, making up a majority of the roster on the boys and girls sides, the other sports that feed into track and field are true highlights.
Forty-one percent of all girls currently on the track roster are multisport athletes. Thirty-nine percent of those girls are cross country runners, 27 percent are basketball players, 15 percent are soccer players, 15 percent are volleyball players and three percent are golfers. 
More than half of all the boys currently on the roster are multisport athletes, though precise figure breakdown is indeterminate because of the gray line between football and track. All current football players do track workouts two times a week regardless of competing in track/field events or not. Other boys sports included are basketball, soccer and baseball, as well as cross country.
Regardless, track and field would not be able to function as a program at Coppell if there were no multisport athletes. 
"
"Trying to find athletes and kids who are willing to participate in [so many events is difficult] so we sometimes have to beg, borrow and steal," "
— Coppell track coach Karl Pointer
"If there's a great athlete in another sport, we're going to recruit them and say 'Hey, come help us out and we'll help you to be better in your sport,'" Pointer said.
One of these multisport participants is Coppell junior sprinter/hurdler Akil Daresalamwala. Having played soccer for six years for FC Dallas and Coppell Middle School East, Daresalamwala was encouraged to participate in track due to his own interest in running from childhood.
After deciding track was best for him due to the individuality of the sport, Daresalamwala decided to quit playing soccer to solely focus on running in freshman year. 
"[In soccer], I had to worry about being fast but also being good at all the other things like shooting and ball work and passing and looking at the match to see where everyone else is, but track, you just have to worry about your own race," Daresalamwala said. 
Daresalamwala does, however, see the mutual benefit that track and other sports share as being a soccer athlete helps him push through his events. 
"Footwork is big in track because you need to take the right steps in order to get out of the blocks properly; you need to have the correct footing so soccer helped me with that," Daresalamwala said. 
Track times can now decide whether or not a college offers a scholarship. One of the first things college recruiters ask high school football coaches is a player's track times, according to Coppell football coach Michael Dewitt. 
"
"Coaches are recruiting speed. They're looking for the biggest, fastest, strongest and high character kids in what they're doing," "
— Coppell track coach Karl Pointer
"If they have two guys and one runs a 14 [second] 100 [meter] and another runs a 10.9 [second 100 meter], it's a no-brainer on who you're going to take," Pointer said.
With Pointer being the assistant head football coach at Coppell, Dewitt and Pointer work together to ensure football players are primed for the season and are grinding through the offseason to acquire a great skillset.
"In the winter months and the early spring from a football standpoint, our main emphasis is lifting weights and trying to get faster straight ahead speed, so there is a direct correlation obviously when you're running on a track," Dewitt said. "We start working in a lot of the changing directions and cone drills for football [in the spring and summer], but you need to build a good foundation in the winter months and early spring in regards to lifting weights and learning how to run."
The most important lesson for football players in track, however, is not learning how to run in a straight line but on how to compete with oneself everyday. 
"If you're not careful, you can condition yourself to play up or down to the level of your competition, and that's not good," Dewitt said. 'You need to develop the mindset that you're trying to compete against yourself everyday and your opponent doesn't matter, you have a certain standard you want to compete at and that is a high standard you set for yourself."
Follow Meer (@meer_mahfuz) and @SidekickSports on Twitter.