An inseparable bond: Brothers on, off field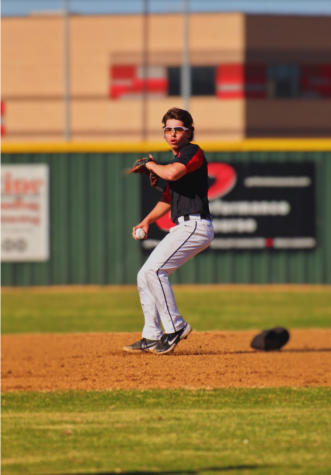 Sand sweeping over a pristine white plate. The sound of a metal bat slapping against the baseball. The perfect red stitching.
Baseball is a sport where every detail matters, every movement, every play and every error. Coppell senior infielder/pitcher Sam Rodman refers to it as "a game of failure,"' full of life lessons.
"I've learned from different coaches and mentors that you can have a great day and come back the next day and not play your best, but that's a part of playing the game," Rodman said. "Not everything is going to go your way. You're not always going to be playing your best. It's about staying even-keeled and keeping the same attitude."
Growing up, Sam and his twin, Coppell senior outfielder/pitcher Will Rodman, were constantly surrounded by sports. At age 4, the two found themselves in the dugout.
"Baseball is one of my biggest influences. Other than school and family, it's been my top thing," Will said.  "It's [also] awesome playing with Sam; not only [is he] my brother, but a teammate and my best friend. We practice and play together, which makes me want to keep going, playing and getting better."
The Rodmans' have played on the same team their entire life and have been involved in the same activities, growing closer over the years.
"Sam and Will are twins but they're also really good friends. They enjoy being in each other's company, and they're both really competitive," Coppell coach Ryan Howard said. "It's fun to watch them compete and practice. Their relationships as friends is pretty cool for us to see everyday."
Apart from baseball, the two are very active in the community, helping them become well-rounded leaders. They attend First United Methodist Church in Coppell, participate in the Young Men's Service League, the Handbell Choir and have actively volunteered 40-45 hours this school year alone.
"[The Rodmans' have learned the value of] selflessness and being part of a team,"  Howard said. "Everyone on the team enjoys being around them, they're everything you'd ask for as far as maturity and willingness to buy into a team concept. Both of them are leaders in our clubhouse."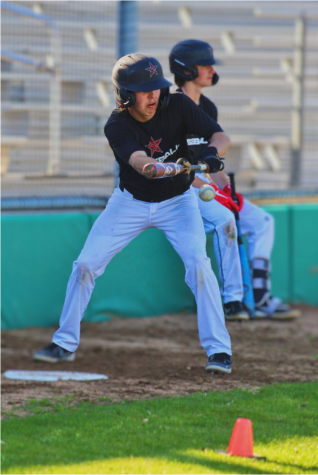 During the Rodmans' sophomore year, an opportunity arose to travel to Oklahoma Christian University (OC) with their friend, Coppell High School 2016 graduate Marco Navarro. 
"We met OC head coach [Lonny Cobble] about two years ago when [Navarro] went down for a visit and workout," Sam said. "[Will] and I decided to go with him to check it out and ended up going out to eat with [Cobble] and checking out the facilities."
With a student body of just more than 2,000, OC creates a small town feel "where everyone knows everyone." Similarly, the OC baseball team, affiliated with NCAA Division II in the Lone Star Conference, forms a tight, lifelong bond.
"When you go to college for sports, it's school and baseball." Will said, "Being with those teammates and friends that you'll have forever [is something] I've always wanted."
Little did they know how fast that dream of playing college baseball could come true.
With recruiting down this season due to COVID-19, getting an offer would prove to be more challenging than usual. The Rodmans reached out to Cobble and scheduled their own visit and workout with the team in January. 
"I went into this workout with an open mind thinking it might be a place for me, it might not," Sam said. "After that, it was a great feeling, like a sense of relief. It was really hard to gain interest during COVID-19."
After a successful visit, Cobble was impressed by the Rodmans' skill and dedication. According to Howard, the boys have a great work ethic and are huge assets to the team, which will carry over to college ball. With this in mind, Cobble invited the Rodmans and their parents, Larry and Christi Rodman, into his office and proceeded to offer both boys scholarships to OC and to join his team. 
It was the opportunity of a lifetime.
"It felt like a sense of relief to feel that our hard work paid off," Will said. "It's what we've worked towards for forever, [since] the moment we decided to pursue baseball and play in college or however far we can make it."
The Rodmans' took time to think over the decision that would affect the next four years of their lives. After taking nearly a week and a half to sleep on their decision, the Rodmans' accepted Cobble's offer, joining the OC class of 2025 and Eagles baseball.
"It's really cool that [Will] and I are going to play together at the next level," Sam said. "It's been a fun journey, and I wouldn't trade it for anything else."
Follow Torie (@torielpeck) and @SidekickSports on Twitter.