Cowboys persist through rain storm for victory
After recent days of stormy weather, Coppell hosted Grapevine Sunday afternoon and the conditions were great for play. It was sunny with a slight breeze leaving the turf safe to play on and the Cowboys quickly took the lead. 
Within minutes of the first quarter, the Cowboys scored seven straight goals and led by six heading into the second quarter but then the weather completely changed. It went from sunny and sound to dark and dangerous as play was stopped with three minutes left in the second quarter.
After deciding to play on, Coppell persisted through these conditions and defeated Grapevine, 17-5, at Lesley Field on Sunday afternoon. 
"It's a couple different things; when it's raining that hard, communication becomes really tough, you can't really hear anything," Coppell coach Matt Mueller said. "Number two is if your sticks get wet, they start to do what we call 'bag out', they get really deep pockets in it and it makes it tougher to throw a pass or shoot. And the third part is the field being wet, both teams had to deal with it."
After suffering a 13 point loss to IMG National in its last game, Coppell (2-1) set the intensity of that match as the standard that they play by.
"Regardless of who we play, we play Coppell lacrosse, we can control that and we can't control our opponent," Mueller said. "Regardless of who we are playing, the pace of play and the effort the guys gave against IMG, that has to be for every single game. And the guys did it, they responded today. It wasn't perfect certainly, there were some mental errors and mistakes we have to clean up and improve but overall, they answered the bell as far as that goes."
After leading by seven a few minutes into the game, Coppell's offensive drive slowed down for the rest of the game and the Cowboys went 10-5 through the rest of the game. 
"The rain played a little bit of a factor and we need to continue to be in shape and able to play a whole game at full speed like we did in the first quarter," Coppell senior midfielder Andrew Sullivan said. "We knew we were the better team and that got to our heads, we were playing a little slow and we did fine later in the game but we'll be good for the rest of the season."
Coppell hosts Allen on Thursday at Lesley Field at 8 p.m. 
Follow Meer (@meer_mahfuz) and @SidekickSports on Twitter.
About the Contributors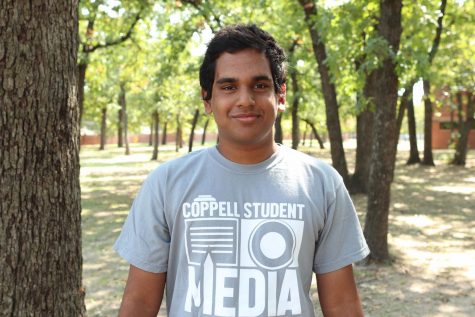 Meer Mahfuz, Staff Writer
Meer is a junior staff writer for The Sidekick. During his free time, Meer enjoys watching sports and listening to music. You can contact him at [email protected]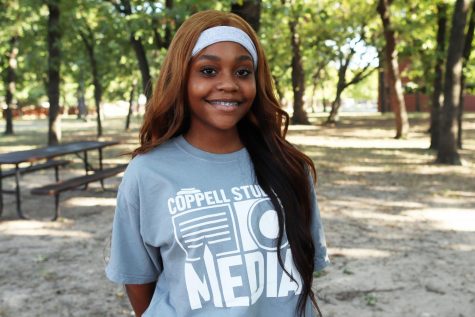 Kyah Jones, Staff Photographer
Kyah Jones is a junior and second year staff photography of The Sidekick. In her free time, she likes to take pictures and spend quality time with her...