#SJW2021: Back to the Featured Part 2: Previously featured students highlighting importance of journalism
During Scholastic Journalism Week, The Sidekick went back and contacted some of the subjects of published stories to get their take on the importance of journalism and the media.
Coppell High School senior and Melodies for Math founder Swetha Tandri was featured in a story about her developing business. 
"Journalism is important because everyone has a unique story to tell, and journalism helps amplify those stories," Tandri said. "It's always interesting as a content creator to hear about others' creative pursuits so I can feel some inspiration. Also it's always important to stay informed. I firmly believe that education empowers and journalism ties firmly into it. By knowing what's happening around us in this world, we can find our place in it."
CHS junior Kavin Sampath was featured in a story about his Charitable Investment Club, which is not an official CHS club. 
"It's important because it keeps people informed, and especially during times like these, being exposed and informed to what's going on around us helps stay connected to the community and to others in their time of need," Sampath said. 
CHS sophomore Shraavya Pydisetti was featured for her club, Project Querencia.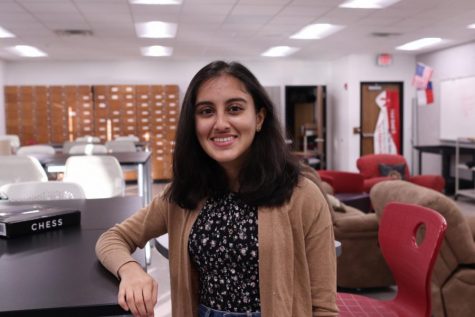 "Journalism plays such a big role in giving a voice to a person, a group, or just anything that's important," Pydisetti said. "In my experience, it gave my organization a voice and it allowed for so many people to read and learn about what we do and who we are and I think that allows us to make a bigger difference. Journalism allows us to make a bigger impact and change the world and our community on a much larger scale."
CHS junior Poojitha Diggikar was featured for being vice president of the student council for two years. 
"It was really exciting for me, because whenever I was featured on Coppell Student Media, I was asked a lot of interesting questions that made me reflect deeper on the activity that I was participating in," Diggikar said. "I was also able to look at what our student media does and look at interesting things going on in our school. Student journalism inspires a lot of students in high school to pursue journalism as a career later on in life. It's important in sparking that first interest in them and that might in the future turn into something bigger for them."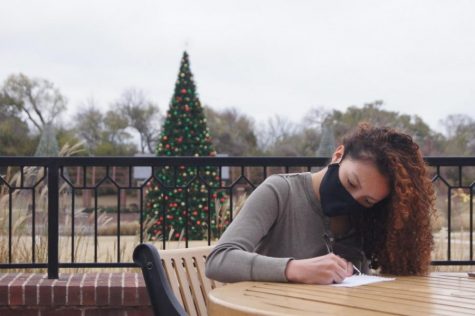 Coppell senior Jillian Richter was featured for the Social Butterflies Club, which is an organization associated with CHS. 
 "I was really grateful that they chose to feature me and my club, because it's something that I worked pretty hard on to start," Ritcher said. "It was really up in the air for a while, so it felt nice to get some recognition for doing that. It's important to highlight what students at Coppell are doing with their personal lives and doing to be more involved with the school. It's a good way for students in the school to become aware of it, because I know there were a lot of things I wasn't aware of that I learned about through student journalism at Coppell."  
Follow @sreejamudumby, @_shivisharma_  and @CHSCampusNews on Twitter. 
Leave a Comment