Dear High School Student: Ian VanderSchee
"Dear High School Student" is a weekly video series where a Coppell High School student or staff member gives advice to incoming and returning students. This series allows students to ensure the best high school experience from a variety of perspectives over the course of time.  
When first stepping into the high school scene, some students feel pressured to take certain classes that their friends are taking and to overwhelm themselves with various rigorous courses and an abundance of clubs, just to fill in those blank spaces on their transcript. Parents and siblings also have an impact on what courses students should take, so students often feel judged and put into a category if they do not take certain rigorous courses and summer classes. 
From endorsements to required courses to electives, students overwork themselves, which can cause loads amounts of stress and sleep deprivation. Kids ignore those issues because they believe this is the norm and the best way to fulfil their transcript is what society expects of them. The curriculum itself is very competitive, and many kids fall into a monotonous routine and mindset, which diverts them from enjoying life outside of school work. 
In reality, high school should not be a time to engulf one's life with unbearable homework and courses that bring stress and anxiousness but classes one enjoys. The classes you take should reflect your interest and capabilities to perform the absolute best. 
This week, The Sidekick staff photographer Neveah Jones talks with Coppell High School IB mathematics/AP calculus BC teacher Ian VanderSchee, who shares advice for students to do classes that best fit them and to enjoy their high school experience to its fullest. A fun fact about Ian VanderSchee is that he is Canadian. 
Follow Neveah (@neveahxjones) and @CHSCampusNews on Twitter and @thesidekickcoppell on Instagram and TikTok.
About the Writer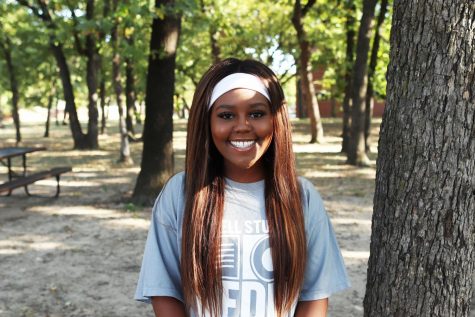 Neveah Jones, Staff Photographer
Neveah Jones is a senior and third-year staff photographer for The Sidekick. Neveah is involved in Student Council and National Honors Society. You can...