Video: Dear High School Student: Richard Orlopp
"Dear High School Student" is a weekly student life video series where a student or staff member from Coppell High School gives a piece of advice to a part of or the whole student body.
Every year high school students rush to fill their courses for the next year with APs in all sorts of subjects. From math to English, science to history, students experience the workload and stress that accompanies the curriculum. The average college student fills up their schedule with rigorous classes in order to take as many APs as possible. This causes the students to be overworked and stressed every single day. However, most kids tend to ignore these issues, not because they enjoy the classes, but in order to take rigorous AP classes in order to prepare for college and get ranked. Students also tend to join and create multiple clubs in order to boost their college applications and add to their resumes, even when they have no interest in said clubs. This leads to students stressing and focusing entirely on school with no free time, essentially giving up their high school years to ensure their future.
This week, The Sidekick staff photographer Tanvee Patil asked Coppell High School GT English II and IB English IV teacher Richard Orlopp to share advice for students to make sure they are not setting themselves up for stress as much about school as students begin filling out their course registration for next year. Some fun facts about Orlopp include that he used to live in New Jersey, he is not a hugger and he likes to watch the television show "The Game of Thrones" in his free time.
This series allows students to get advice from many different perspectives so that they can have a more enhanced high school experience.
Follow @tanveepatil_ and @CHSCampusNews on Twitter and @thesidekickcoppell on Instagram and TikTok.
About the Contributor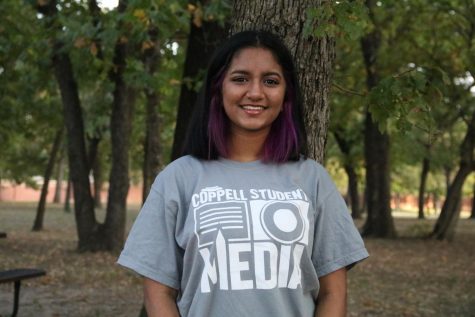 Tanvee Patil, Staff Photographer
Tanvee is a sophomore and first year-staff photographer for The Sidekick. When she's not busy with schoolwork or extracurriculars, she enjoys reading and...