The Local Mind: Coppell Farmers Market keeps community full of food, happiness
Everywhere you turn there's a different good being sold. A different vendor. A different story. At the Coppell Farmers Market, differences are celebrated and it is one of the many reasons people come together, currently in a safe and controlled environment due to COVID-19.
The Coppell Farmers Market is an invaluable part of the community, and, thankfully, with safety precautions, it can remain a vibrant economy. Dare I say the farmer's market is even a safer option compared to the grocery store, seeing as it's outdoors and less crowded. 
With so much uncertainty in the world, it's comforting to have the Coppell Farmers Market to consistently look forward to. The market is open on the second and fourth Saturday of every month from 8 a.m.- noon in Old Town Coppell, like clockwork. Speaking of clocks, what makes the Coppell Farmers Market tick?
The answer is you.
The farmers market is where fresh faces meet fresh food. The community and each individual make sure no two farmers markets are the same. 
Not only does shopping at the farmers market support locally sourced staples, but it encourages people to eat more sustainably which protects the environment. By actively engaging with your Coppell community, you take a step in the right direction and begin to prioritize and become more conscious of what you put in your body.
With more than 40 vendors who all share the same goal of increasing the availability of pure, clean food, the market augments the quality of life for the citizens of Coppell. When shopping at the Coppell Farmers Market, the origin story behind each product is standing, six feet, in front of you. 
By not traveling across the country or oceans, there's a tremendous amount of energy saved, making it more environmentally and financially advantageous. The Coppell Farmers Market tends to be cheaper, while the money you do spend usually stays local.
The Coppell Farmers Markets: keeping refrigerators, pantries and stomachs full since 2003.
Follow Sapna (@sapnaamin7) and @CHSCampusNews on Twitter.
About the Contributors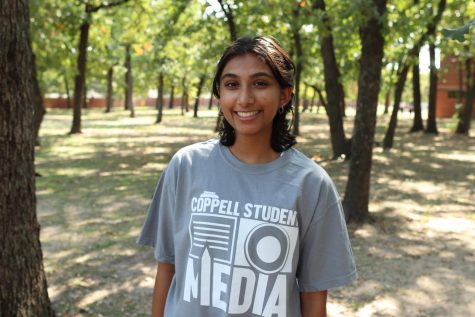 Sapna Amin, Staff Writer
Sapna Amin is a second-year staff writer for The Sidekick. In her free time, she enjoys spending time with her friends, reading and drawing. You can contact...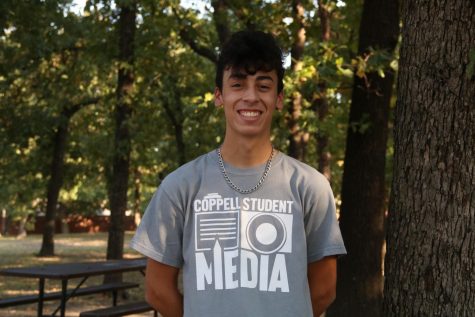 Josh Campbell, Staff Designer
Josh is a sophomore designer and photographer for The Sidekick. In his free time, he enjoys skating, playing electric guitar, and drawing. You can contact...