Cowboys take first place in District 6-6A
In a District 6-6A showdown on Friday night in the CHS Arena, Coppell defeated Marcus, 58-54.
With 4:01 remaining in the fourth quarter and the Cowboys (13-2, 7-1 in District 6-6A) up by three points, Coppell junior guard Naz Brown sank a 3-pointer. Soon after, Coppell dominated at the free throw line after receiving a double bonus from Marcus (13-6, 6-2 in District 6-6A), allowing for 22 free throw attempts throughout the fourth quarter.  
"Just because you miss one [basket] doesn't mean you'll miss the next one. You've just got to keep the mentality that that shot is going in," Coppell junior guard Ryan Agarwal said. 
The Cowboys took control of the ball early in the first quarter as Agarwal drove down the court, passing to Coppell junior guard Anthony Black Black who scored to give Coppell the lead. Quickly thereafter, Marcus gained its first and only lead of the night after sinking a three-pointer. 
The first quarter ended with Coppell up, 13-11
"It was a game of runs, [Marcus] went on a big run [and then] we went on a big run," Black said. "We had  to make every possession count and keep our heads up to finish out the game."
The Cowboys carried this momentum through the second quarter. 
With 6:07 remaining in the third quarter, Agarwal sank a three. The Cowboys then drove down the court and quickly began to rack up points. By the end of the third quarter, Coppell held an eight point lead at 38-30.
The win put Coppell in sole possession of first place in District 6-6A, allowing it to control its own future. The Cowboys hope to hold first place and seize the district title for the third year in a row.
"It was a good game, we played hard. The biggest challenge was stopping [Marcus] when they shot the ball. They didn't miss very many shots," Brown said."We control our own destiny [from here on out]. We can go for a third straight district championship, that hasn't ever been done [in Coppell]."
Coppell hosts Hebron at 8 p.m. in the CHS Arena.
Follow Torie (@torielpeck) and @SidekickSports on Twitter.
About the Contributors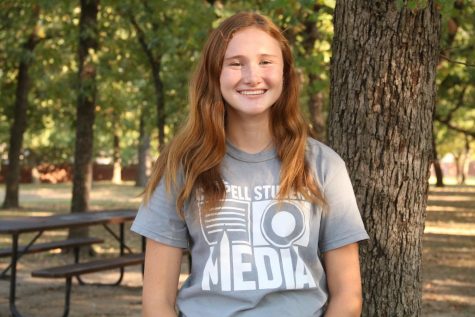 Torie Peck, Staff Writer
Torie is a sophomore writer for The Sidekick and a member of the Coppell Color Guard. In her free time she enjoys listening to music and hanging out with...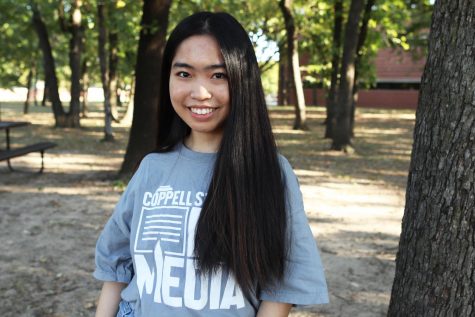 Tracy Tran, Photo Assignment Editor
Tracy is a junior and photo assignment editor for The Sidekick. She loves to spend quality time with friends, try new foods and volunteer. You can contact...