Goesling scores for his career by returning to CHS
From the moment one's sneakers step onto the court, all the problems of the world seem to fade away and all eyes focus on the burnt orange leather ball. Coppell boys basketball assistant  Landon Goesling refers to basketball and this moment as his "happy place."
In 2014, Goesling graduated from Coppell High School. After, he played guard at Appalachian State in North Carolina from 2014-15. He then went on to St. Edward's University in Austin to play from 2017-18 and earned an undergraduate degree in accounting. Goesling finished his education at University of Houston, where he played from 2018-19 and obtained a master's degree in global business.
"We felt like Goesling is what we needed for our basketball program," University of Houston men's basketball assistant Kellen Sampson said. "We liked his energy, spirit, leadership and all his winning attributes."
After college, Goesling had the opportunity to serve an internal operations role under University of Houston coach Kelvin Sampson. As a graduate assistant, he was able to help with individual player development and gained insight into what happened behind the scenes. 
"I can't put into words how awesome being a graduate assistant was," Goesling said. "All around, it was the experience of a lifetime. I'm forever grateful to those coaches for that opportunity."
This position was a learning opportunity where he was able to observe many coaches who had years of experience and knowledge. Being a coach gives a player another perspective and understanding of why coaches do what they do.
"The two most basic requirements of being a coach is loving the game and loving helping others succeed," Sampson said. "If those two things are guiding you, then you have the chance to be a really good coach. If there's one thing about Goesling, it's that he has a great feel for people and can figure out how individuals can get to their best."
Being a part of the University of Houston staff prepared Goesling for the change of pace that comes with being a coach and working day-in and day-out to put the team in the best position to be successful. This exposure to another side of the game became Goesling's stepping stone to become an assistant basketball coach at Coppell High School.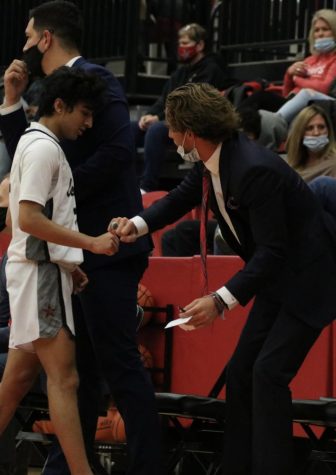 "Coach Goesling is definitely a role model for us with all the experience and background he has as a player," Coppell junior guard Ryan Agarwal said. "He has been through it all, so we all respect him a lot, and since he has done it we know we can as well. He's also really humble and focuses on helping us grow instead of talking about his past."
With Goesling's connection to Coppell, taking his newfound coaching experience to the place where his talent grew was an important step to help others the way his coaches helped him.
"What initially sparked my love for Coppell was the family atmosphere that was so welcoming," Goesling said. "Being a part of the staff feels like one big family and fitting in was a big factor in my decision, I wanted to go somewhere where I already had strong relationships."
When Goesling was a student-athlete at CHS, Coppell ISD Athletics Director Kit Pehl was his basketball coach and boys basketball head coach Clint Schnell was an assistant. Goesling went from a player to filling the shoes of Schnell as assistant coach.
"To see a kid grow up, from being a young teenager, being successful in college, maturing into the adult he has become and coming back and taking on the profession of coaching, is really special," Schnell said. "We are creating new memories and rebuilding that relationship we had when he was a player. The sky's the limit for Goesling."
Goesling's close relationship with Pehl only grew after graduating high school. Throughout the years, Pehl attended Goesling's college games and Schnell kept up with his career.
"It's crazy because when I was in elementary school, I would watch the varsity basketball boys play when Coach Goesling was on the team, and I will always remember how good they were," Agarwal said. "Hopefully, now that he is coaching me, I will be a part of his memory." 
The personal pride Goesling has with CHS is what encouraged him to remain invested in how the team was performing. According to Goesling, the group of players he is working with now in his first year of coaching will have a lasting impression on him and will remain special in the future. 
"Coaching was a no brainer for me. I wanted to stay around the game because that's where my passion is, where my heart lies and what I've been doing all my life," Goesling said.
Follow Sapna (@sapnaamin7) and @SidekickSports on Twitter.
About the Contributors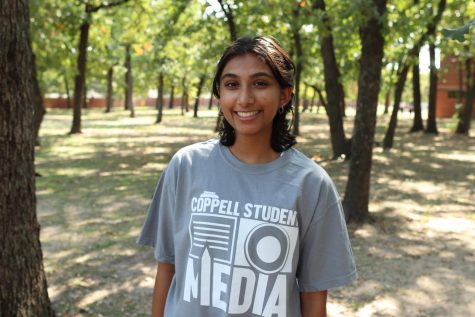 Sapna Amin, Staff Writer
Sapna Amin is a second-year staff writer for The Sidekick. In her free time, she enjoys spending time with her friends, reading and drawing. You can contact...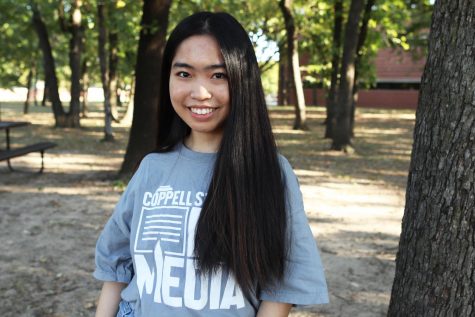 Tracy Tran, Photo Assignment Editor
Tracy is a junior and photo assignment editor for The Sidekick. She loves to spend quality time with friends, try new foods and volunteer. You can contact...