Jun wins runoff for council Place 5
John Jun was elected to Place 5 on the Coppell City Council on Tuesday after defeating Jim Walker in a runoff election.
Jun won the runoff with 60.2% and 1,918 total votes, while Walker received 39.7% and 1,265 votes. Jun led in both early voting and Election Day vote totals, with 1,395 early votes to Walker's 941 and 523 to Walker's 324. He replaces councilmember Nancy Yingling, who is retiring after serving on the board since May 2014. 
"I feel so thankful," Jun said. "There are so many people that helped me inside and outside of the community and made it really possible for me to be where I am today. As I said to those that came out and voted, my intention is really to meet with people and talk to them and be their voice and their concern. That is the most effective way to represent a community."
Jun's priorities as he begins his term include reducing homestead exemption, improving road quality, and maximizing city funds.   
"Especially nowadays, we're in a situation where a lot of people are struggling, including retirees and senior citizens," Jun said. "We don't have to bring up the homestead exemption to 20% all of a sudden. But we can increase it incrementally to be similar to that of nearby cities so people can have some relief during this time."
"
There are so many people that helped me inside and outside of the community and made it really possible for me to be where I am today."
— John Jun
For Walker, the candidacy enhanced his understanding of municipal government and its duties. 
"I learned a great deal about the city and how it's run and about the laws and ordinances affecting the management of it," Walker said. "I attended every city council meeting except one in January, I reviewed all the same materials the staff prepared for the council."
The runoff took place because no candidate won the majority vote in the general election. On Nov. 3, Jun received 47.8% of the votes, winning the plurality, Walker earned 32.7% and Erin Bogdanowicz gained 19.4%.
To Walker, the most valuable moment was when a Coppell resident approached him in the parking lot of Coppell Town Center. The individual told Walker he had waited for 20 years to become a United States citizen and had recently been naturalized. 
"He said the first vote he was going to cast as an American citizen was going to be a vote for me," Walker said. "That really brought home how important the office is and how special the experience of going to the voters and asking for their trust was." 
Follow @CHSCampusNews on Twitter. 
About the Writer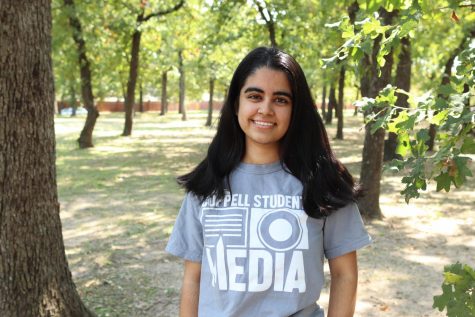 Shivi Sharma, Executive News Editor
Shivi Sharma is a senior and Executive News Editor for The Sidekick. She is part of the IB Diploma Programme at CHS and also edits for Brown Girl Magazine....