Mixing it up: Special Needs Department creates coffee bar
The aroma of flavorful coffee and sweet creamer replaces popcorn, candy and Dr Pepper in the commons concession stand. Students, parents and teachers alike gather for fresh treats and conversations, but behind the scenes Traditional Pathways classes facilitate these interactions.
"With COVID-19 and the lack of job training opportunities for our kids and everything being in lockdown, we wanted to get something here at CHS that could provide on the job training, so that our learners are more employable as they go out into the world," said Coppell High School assistant principal Chris Gollner, who organized the coffee bar. "I started thinking of ideas and [the coffee bar] popped into my head, let's start a coffee bar and see how this goes."
Gollner wrote the grant, which was from the Coppell ISD Education Foundation and funded by Coppell community members. Special education teachers ran the campaign in October. CHS instructional coach Derryl Lee and Gollner planned the coffee bar together and got the grant approved.
"Getting the coffee bar approved by the amazing [Education Foundation] that we have in our community was huge," Gollner said. "We had so many people rally around us to support the coffee shop – from school board members tweeting for my staff and all of the teachers we interviewed for social media, the teachers, parents and kids being excited, the community got behind us from all avenues. Right now, I'm getting emails from [The Coppell ISD Education Foundation] and Golden Boy Coffee, all of these people are willing to help. Everyone's rallying around us to help our kids at CHS be successful."
The coffee bar serves coffee in the commons.
"It is exciting to have this opportunity; it can help our students gain skills in a realistic setting that could open up doors to jobs in their futures," CHS special education teacher Juli Springer said.
The coffee bar will also give these students the opportunity to interact with new people on a daily basis, preparing them for employability after leaving CHS.
"The point of Traditional Pathways is to teach my learners the skills that they need to be independent and employable," CHS transitional pathways teacher and coffee bar organizer Brooke Coch said. "We will run the coffee shop here and it will provide employable skills [such as] working with money, taking orders, inventory, cleaning and all sorts of skills they might need after their time at CHS."
The coffee bar provides Traditional Pathways and special education students with increased interaction with the CHS community.
"The most important thing to me is [Traditional Pathways students] building a community with their peers and teachers in the school because they're going to get to interact with people they wouldn't normally interact with," Coch said.
Traditional Pathways students will gain job experience inside school, while many special education students are currently employed outside of school.
In the future, there are hopes that the coffee bar will continue to grow to make treats, sell CHS merchandise and offer homemade cards. The special education program currently provides holiday cards featuring the art of its students. Behind the scenes work for the coffee bar has included weekly meetings, as the coffee bar will be a business. The special education students will hopefully be getting food handlers licenses, making the coffee bar a business. Coch and Gollner will ensure they are in compliance with Child Nutrition.
"I'm thankful for the support we have received," Coch said. "People that I didn't even know knew about my class have been congratulating us, asking us questions [about] how they can be involved. I really appreciate that; this is my job; it's what I do everyday; it's my heart- these kids. Sometimes you feel like they're not seen or appreciated, so it's been overwhelming to see the support that people have been pouring into us for this."
While the coffee bar is in its infancy stage, in the future, Coch expects there to be partnerships and more merchandise sold at the coffee bar. They are already receiving offers from Golden Boy Coffee.
Overall, the coffee bar will provide coffee for faculty, and for Special Education students, it will provide employability experience to take beyond CHS. 
"As [our kids] go off from CHS, we want to make sure that we've given them everything that we can in this ever changing global environment," Coch said. "I can't tell you one thing that's not going away and that's coffee, so I want them to take these skills that they learn and bridge it into whatever they do. I hope that they are able to come back and say: 'thanks for showing us this and teaching us this' and [it] helps them get a job wherever they're going to be."
Follow Victoria (@veh37936) and @CHSCampusNews on Twitter.
About the Contributors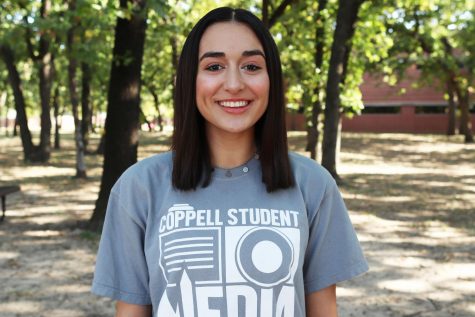 Victoria Hertel, Student Life Editor
Victoria is a senior and the Student Life Editor on The Sidekick. Outside of school, she dances ballet at the Ballet Academy of Texas. She enjoys running,...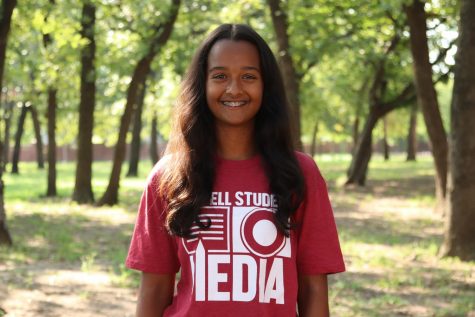 Nandini Muresh, Photo Editor
Nandini is a junior and the photo editor for The Sidekick. She is in the Coppell Color Guard, and outside of school she enjoys doing Taekwondo, dance,...