Stricker prioritizing family with college selection
Coppell senior long snapper Zach Stricker found his home away from home at Sam Houston State University, committing to play football for the Bearkats in November. As a person who prioritizes family, Stricker was able to stay relatively close to Coppell and remain a resident in the Lone Star State with its infamous heat. From the moment Stricker stepped onto the Huntsville campus, he felt at home and knew Sam Houston State was a perfect match for him. 
Why did you decide to commit to Sam Houston State?
It has always been a dream of mine to go to college in Texas. I'm a big family guy and Sam Houston State is three hours away from home, so I knew I wanted to go there. I also want to live in Texas for the rest of my life, unless my work takes me out of state, so I thought it would be good to build connections in Texas. 
What other factors went into your decision?
State Houston State is a winning program, as they have the most wins in the past decade of any college in Texas. This record of victory was a big factor in my decision. I also wanted to go to a school where I would fit in and share interests with the people around me. Another huge factor was Sam Houston State gave me my highest level scholarship.
Even though your major is undecided, what fields of study are you considering?
My favorite subject in school is math. I think I would want to go into business because I'm a people person and I'm big on communication. This field would allow me to network and get to know people. Two of the best programs at Sam Houston State are criminal justice and business, so this coincides with my business mindset. The relationships and connections that I have learned from sports and my teammates could be applied from a marketing and business standpoint. 
How did football become such a big part of your life?
My biggest accomplishment is being varsity captain two years in a row. It meant a lot that my teammates thought of me as a leader. I have played football since I was in second grade and I always knew I wanted to play college football. I never thought about going to college and not being a football player, they always went together. I would always spend my Saturdays growing up watching college football. 
What was the hardest part about this decision?
Deciding which feels most like home. I had to consider what intrigued me and where I felt the most comfortable, and Sam Houston State was that college. From not knowing anyone going into college to the new environment, I'm just scared of the unknown. I would say I'm a fun guy who just likes to joke around and not take things too seriously so I can live life to the fullest, so I think I will be just fine making friends in college.
How do you plan on preparing, both physically and mentally, for college?
I'm going to have to work out a lot. I have had to work out a lot for high school and college is a whole other level, so physically I will have to up my standards. Mentally, I will have to prepare for the early mornings and late nights. As a football player, I know that college football is almost a full-time job. The first time I walked on campus, it felt like home. I appreciated the environment and how relaxed it was.
Follow Sapna (@sapnaamin7) and @SidekickSports on Twitter.
About the Contributors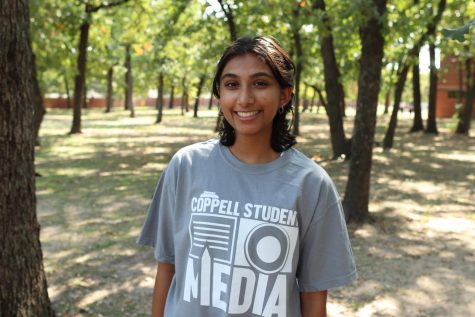 Sapna Amin, Staff Writer
Sapna Amin is a second-year staff writer for The Sidekick. In her free time, she enjoys spending time with her friends, reading and drawing. You can contact...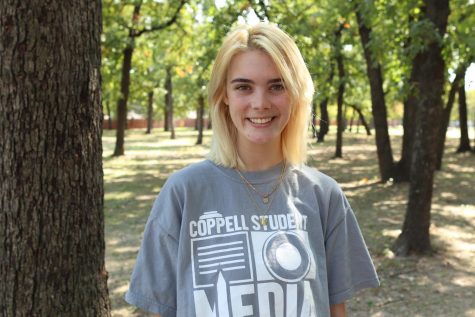 Lilly Gorman, Visual Media Editor
Lilly Gorman is a senior and visual media editor for The Sidekick. In her free time she enjoys shooting 35mm film. She has been playing bass guitar for...