Q&A: From algebra I to statistics: Lidster measuring up to standards while biking, gaming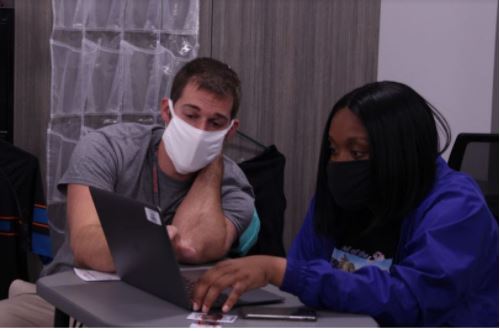 It was in high school where Coppell High School AP statistics teacher Paul Lidster found his love for teaching by helping struggling students around him in his percussion class. One math and teaching fused degree later, Lidster found himself to be teaching a variety of math classes across the board, such as algebra I and geometry and now Lidster starts his first year as a AP statistics teacher. 
How does teaching at Coppell compare to other schools you have taught at?
I first taught at Denton High School for three years, and the biggest difference I observed from the environment was the academic variation.  Denton High School was more of a creative school, focusing more on visual arts – band, theater and art – so I had to think more creatively when teaching and planning lessons. Teaching math courses at Coppell High School required me to become more analytical and math-minded.
How does your teaching style differ based on the class you are instructing? 
I have taught a variety of math classes – algebra I and II, geometry and statistics – at a variety of levels: on-level, honors and AP. I have observed that for my upper level classes, it's harder to play games. I like to give problem based instruction, for example, I give a scenario that requires logic and observation of patterns, then connections are made to the real world. Like taking toothpicks and making triangles to model structures like the Louvre, a building in Paris. My on-level courses do more activities and games that exhibit perspective and modeling, for example, the problem in which one has to figure out what time two trains on two different paths meet. Well, the answer depends on the reference point and we explore that through modeling the example with common objects.
How has teaching statistics varied from other math courses you have taught?
To some extent, this is true for any first year course, but it's difficult to look into the future. It is difficult to see how the textbook relates to anything, how chapter two will connect to chapter eight. Those sorts of connections need more time to really be observed and applied.
What do you like to do for leisure outside the classroom?
I like to bike. Road biking and mountain biking primarily, but I do more of the former due to the circumstances of the pandemic. I bike three to four times a week for an hour or so, with one to two  hours over the weekend. I also like to play video games with friends online, my favorite being Destiny. I also like to play board games such as Katan, it's a settlement building game, as well as independently study finance and accounting.
If you could take a vacation to any part of the world, where would you go?
I would like to go to Tokyo, Japan for the culture and the technology. I have always found their famous bullet train [Shinkansen] and the architecture of the city interesting.
If you weren't a teacher, what career would you pursue?
A financial analyst. As I said before, I like to independently study finance and accounting to learn how to better invest my money. It would be interesting to help people do the same with their money.
Do you have any pets?
I have two cats, cats being my favorite animal, and the oldest cat is named Shade and is seven  years old. The second cat is named Izzy and she turned one a month ago.
What is your favorite food?
There is a little restaurant near where I live called Taco Sobrisitos. It has very authentic Mexican food, which I enjoy a lot. My favorite dish is their steak tacos with onion and cilantro. I visit there a couple times a month and I would be devastated if they ever closed down or moved away.
Why did you choose to become a teacher?
In high school, I was always helping people understand things I loved helping and explaining, so I went along that route. I eventually got a bachelor's in math, and the rest is history.
Follow Sarah (@Sarah.hab1) and @CHSCampusNews on Twitter
About the Contributor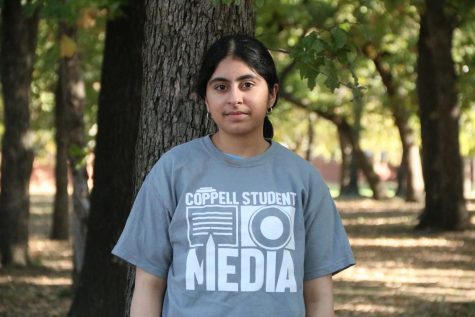 Sarah Habib, Staff Writer
Sarah Habib is a senior and second-year staff writer for The Sidekick. In her free time she enjoys stressing out about school, exploring different kinds...