Swimmers prepping for intrasquad meet before break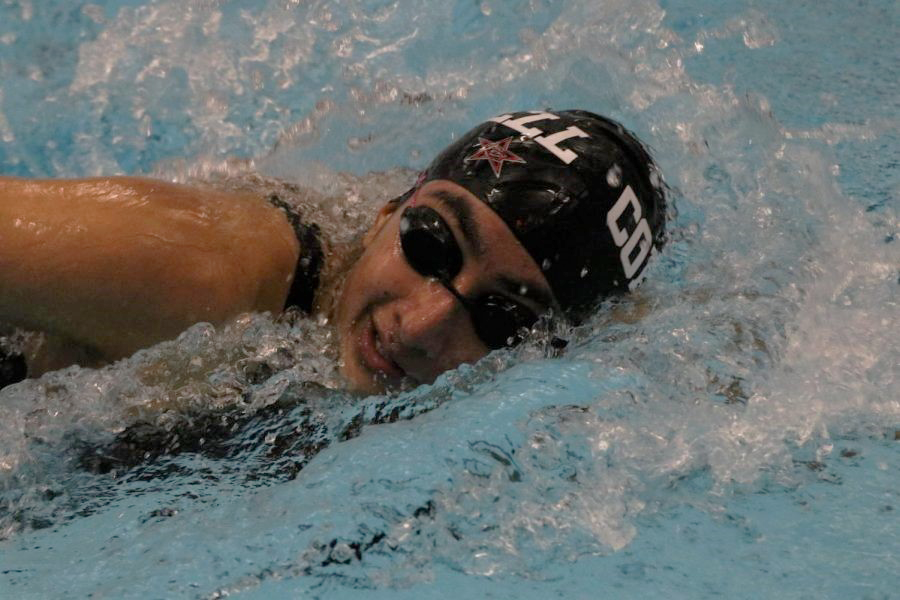 On Friday, Coppell swimming team will have an intrasquad tournament at 1:40 a.m. at the Coppell YMCA. 
Winning at the Trinity Dual swim meet and the Vaquero battle, Coppell focuses on improving individual times. These meets usually consist of the JV and varsity team, however due to COVID-19, only varsity will be swimming.
"I'm actually excited for one of the events I'm swimming in," Coppell senior swimmer Shreya Tirumala said. "I am going to be swimming the 200 backstroke, and I haven't done that since freshman year, so I am really excited to see if I have improved or if I can surprise myself at that event."
Scoring well in these small meets allows swimmers to practice for tournaments against other districts, and improve their individual scores for upcoming meets. 
"I want to see how far I've come from my freshman year when I used to do these meets," Tirumala said. "I just want to see how much I've grown and learned and hang out with all my swim friends and encourage them as well, especially juniors since they're going to be stepping up next year to be seniors."
Follow @sreejamudumby and @SidekickSports on Twitter