Cohen creating culture of inclusion in National Art Honor Society
Coppell High School National Art Honor Society senior Jordan Cohen leads the group's efforts to find artists in the community and to help those in need.
How is NAHS giving back to the community?
What's special about NAHS is that we are able to give back to Coppell and the Dallas area through art. Not only are [we] helping out at events and festivals, but [we are] creating pieces that have a lasting impact, like our mural at Cottonwood Creek Elementary and sunflower paintings, which are annually given to the residents of the Gatehouse Women's Shelter.
Is NAHS open for inexperienced artists to join?
NAHS forms a really great sense of community within CHS' art lovers, whether they are still taking art classes or not. It's a chance to get to know people, but also serve your community doing something you love. Through the variety of opportunities offered in the four years I've been in the club, I've been able to figure out what kinds of art I really enjoy, and so have several of my peers."
How has NAHS helped you grow?
It is definitely helpful having [CHS art teacher Michelle Hauske] as our sponsor. She is always considerate of volunteers and officers alike, and spends so much of her time helping us out when we need it. By being a member of the club, I've improved my communication skills as well as my artistic skills. From [my role as] historian and president, my ability to quickly organize and manage events has improved greatly. I've become more responsible and quick thinking.
Why is having artistic skills important? 
It gives you a chance to express yourself, explore new ideas and learn about the world around you. Art is much more integral to our society than people realize, and it's very therapeutic to make. As for the art we do as a club, it's a wide range of difficulties, from more laid-back crafts to detailed illustrations. We're happy to have artists of all talents and skill levels.
Follow @CHSCampusNews on Twitter. 
About the Contributors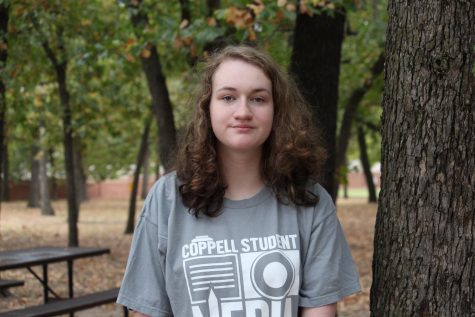 Eva Wheeler, Staff Writer
Eva Wheeler is a sophomore and first-year staff writer for The Sidekick. You can contact her at [email protected]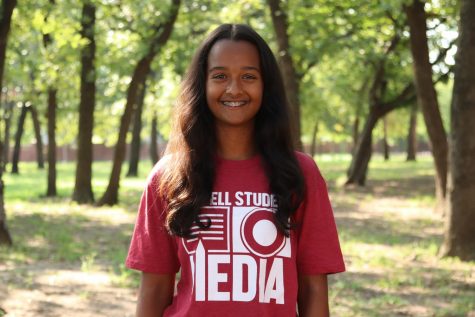 Nandini Muresh, Photo Editor
Nandini is a junior and the photo editor for The Sidekick. She is in the Coppell Color Guard, and outside of school she enjoys doing Taekwondo, dance,...