Unity, love in every bite
Sophomore using baked sweets for greater good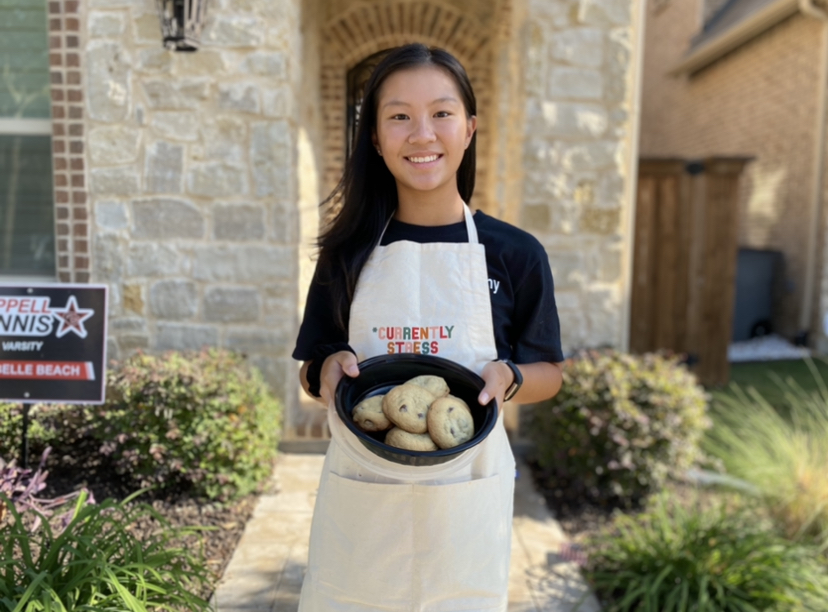 Because of COVID-19, while some have turned to exploring new hobbies, others work on personal growth and helping those in need. 
Yet, Coppell High School sophomore Isabelle Beach has done both. 
Beach finds happiness in making fresh batches of macarons and chocolate chip cookies. Her mother introduced her to the hobby, but it was not until Beach began baking for her Buddhist Youth Association group's festivities that she began to realize her love for it.
Staying indoors allowed Beach to pursue baking to another level. 
"When I started baking a whole bunch at the beginning of summer, my family wasn't able to eat [as] much [as I made]," Beach said. "A lot of my friends told me they would pay to eat my food, so I decided to take their word for it and start selling." 
As her baking business took off, Beach turned it into a nonprofit organization. By doing so, her baking could benefit others. Beach selected the North Texas Food Bank – a charity intended to reduce hunger in northern Texas – to donate all the money she raised.
"When COVID-19 hit, I noticed a lot of people were out of a job and many were tossed into food insecurity," Beach said. "It was kind of ironic that I would sell food to buy food for other people, but I figured it was a good outlet for [baking] instead of buying canned food and donating it that way."
Beach's relatives and youth group friends came together to help make, package and deliver the food around the Dallas-Fort Worth area. To promote her organization, Beach created an Instagram account called "Izzy's Sweets," tracking her profits and displaying photos of her baked goods. Beach has been strongly supported by her friends who purchase and promote her business.
"I was Isabelle's biggest customer," CHS sophomore Sumita Bhattacharyya said. "I was glad that I could get [baked goods] and that my money would be going towards a good cause. I am very proud of her because I know she worked hard on top of everything else she does."
Through her efforts, Beach raised $1,200 in donations. The North Texas Food Bank allowed a sponsor to match Beach's donation, resulting in a total of  $2,400. Every dollar donated to the North Texas Food Bank provides three meals, translating the complete contribution to 7,200 meals for people in need in the North Texas area. 
To show their gratitude, the North Texas Food Bank sent Beach a receipt and thank you note.
"I was pleased to hear what Isabelle was doing with her [Summer]," Buddhist youth leader Anna Chi said. "When I found out about her business, I started buying from her and sharing her [baked goods] with friends. It is nice to know how far my money can go."
For Beach, the happiness of baking does not stop at simply making the food. She finds satisfaction in sharing it with others and hearing positive feedback from her friends.
Beach hopes to continue unifying the people around her through baking in the future. From working with charities to making coffee-infused treats for students during exam week, baking is Beach's superpower and a very yummy one at that.
Follow Camila Villarreal (@fliipthewriter) and @CHSCampusNews on Twitter.
About the Contributor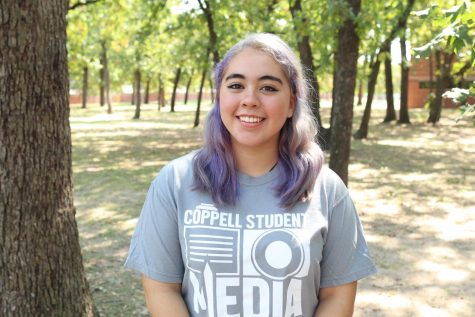 Camila Villarreal, Executive Editorial Page Editor
Camila Villarreal is the Executive Editorial Page Editor for The Sidekick newspaper and the definition of an old soul. You can find her writing gentle...