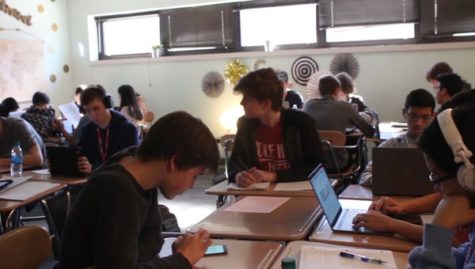 January 24, 2018

Filed under KCBY Videos, Multimedia
Students in Mr. Dixon's class have been learning a new method of test taking through essays.
March 21, 2011

Filed under News Blog
Mary Whitfill Features Editor The SuperTeachers, program has continued its teacher recognition into round three, in which CISD superintendent Jeff Turner identified 12 outstanding teachers. The teachers were chosen based on certain lessons that were thought to provide students with the opportunity t...