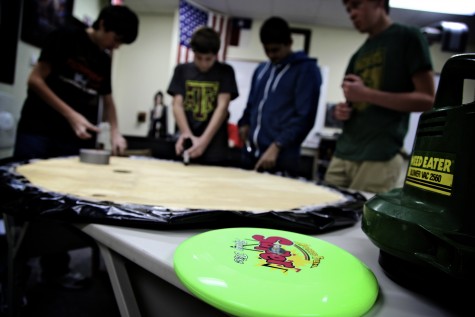 December 14, 2012
Mr. Garner's 4th period STEM students are creating their very own hover boards using simple materials. Photos by Rachel Bush.
April 8, 2011
Chris Cummins Staff Writer Arthur, a remake of the 1981 comedy of the same name, follows the exploits of a drunken billionaire and trust fund baby, Arthur Bach, played with gusto by Russell Brand, and his nanny, Hobson (Helen Mirren), as the former navigates the high life of New York in a drunke...
October 16, 2009
Rebecca Neumann Staff Writer The Invention of Lying is a movie about an alternate reality where no one lies. Seriously. No one lies at all. People actually answer truthfully when someone asks "How are you?" It's strange and difficult to get used to, but the writer, director and star of the m...