Letter From the Editor: Per angusta ad augusta (with video)
Through difficulties to greatness
When I first joined The Sidekick staff as a sophomore, the strangest quirk was how other staffers referred to the classroom as D115. Sure, sometimes it was the newsroom or the Sidekick room, but it was mainly called D115. 
I had never memorized a room number for any of my classes before. 
As I spent more time on The Sidekick, I eventually realized how special that room was. I would spend time in D115 more than any other location in Coppell High School. More than the cafeteria, more than the main hallway, more than the fine arts hall – even though I've taken theater a full year longer than I've been a part of Sidekick. 
By the time I completed my sophomore year on staff, D115 wasn't just a classroom; it had become a second home. 
It's been six months since I've been in D115. 
I didn't know how important a place could be until I no longer had access to it. Getting edits on the low couch in the center of the room, working over a desktop to design pages as sunlight pours through windows which never open, checking out cameras and lenses from the tall cabinet tucked away in the corner – I don't know when I'll be able to do it all again. The hustle and bustle of a newsroom became a whirlpool of audio feeds over Zoom, and despite a few members being back in person, the majority of The Sidekick staff is working virtually. 
Without shiny equipment and an area to convene, it should have worried me more about how we would produce the same quality and quantity of content we would any other school year – but it didn't. 
What made that room special extended far beyond just shiny equipment and excessive whiteboards, freezing climate and funny rolling chairs. What made D115 my home at CHS was the people who became my second family.
Lilly Gorman
 The laughs which once echoed off off-white walls now blare from laptop speakers, but the heart of The Sidekick still survives. The joy, love, humor, dedication and adaptability of each person on staff wasn't lost in the transition online, and neither was their talents. Great things happened in D115, but it wasn't D115 itself that made those things great. Great photos were taken by great photographers, great pages were designed by great designers, great stories were written by great writers. The amazing things this publication has done in the past happened because of great people who just so happened to meet, learn and work in D115. 
In these first few weeks of school, I've seen the exact same determination and work ethic from my fellow staffers that I have any other year. I'll admit, it's not the easiest or most convenient, and I find myself still trying to adjust to how things are working, but each struggle or new obstacle will not prevent us from achieving greatness. Every word, every visual, every pixel in our 24-page issues will emulate the same quality we've had in the past. 
The newsroom for me is now a bedroom – for others maybe a home office or dining room table – where I will pour my heart and soul into everything I do for this program. I await the day D115 stops being a memory and starts becoming my reality once more, but I know that in the meantime, The Sidekick itself has not faded in the slightest. 
Follow Sally (@SParampottil) and @CHSCampusNews on Twitter. 
About the Contributors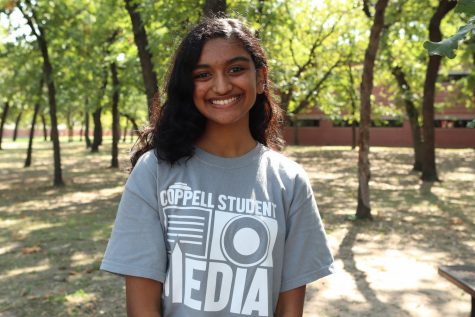 Sally Parampottil, Executive Editor-in-Chief
Sally is a senior and the Executive Editor-in-Chief on The Sidekick. While she's done just about everything possible on staff, she loves writing for sports...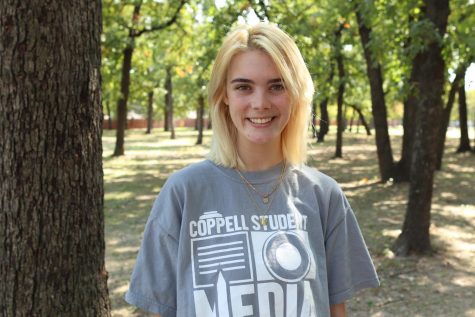 Lilly Gorman, Visual Media Editor
Lilly Gorman is a senior and visual media editor for The Sidekick. In her free time she enjoys shooting 35mm film. She has been playing bass guitar for...