District elevating Miller to coordinate fine arts programs
Band director filling both roles during 2020-21 school year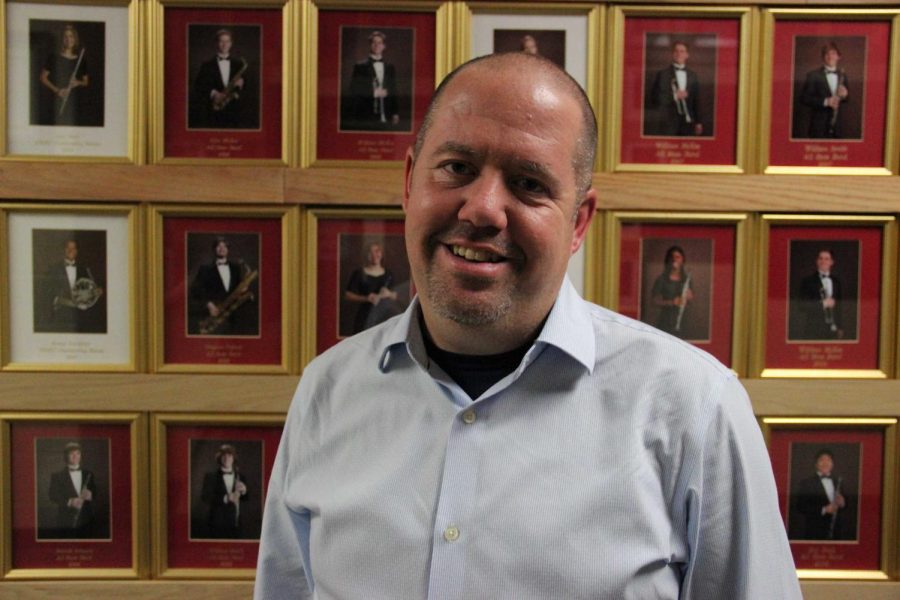 Since 2016, Coppell Band director Gerry Miller has led the largest fine arts department in the district, with close to 500 members. Now, he will oversee fine arts district-wide as the first Coppell ISD Coordinator of Fine Arts. 
"My prime focus is our students, and making sure the student experience in fine arts from kindergarten all the way up to 12th grade is maximized," Miller said. "Everything should have a logical flow from that first kindergarten art or music experience all the way up to their senior year participating in State VASE or state marching band contests or theater and choir. I want to connect those experiences to create a seamless fine arts experience for our students that I hope goes with them to college and into their lives."
The CISD Board of Trustees approved Miller to the position on Monday, and he is scheduled to begin today. For the remainder of the 2020-21 school year, he will also keep his position as Coppell Band director. Hiring for his replacement will begin in the spring.
"We'll find another band director, but there is only one Mr. Miller," CHS Principal Laura Springer said. "The thing I love the most about Mr. Miller is his positivity. He wants you to be better, he wants to improve you, but he always does that through a lens of positivity and understanding. He is also skilled at being able to handle large tasks and take care of them wonderfully and do it with organization, skill, and patience, and I think that serves him well in the fine arts world."
In addition to overseeing all K-12 fine arts departments, Miller's new position will include leading the development of CISD's orchestra program, which is scheduled to begin recruiting for the 2021-22 school year next semester. 
"
We'll find another band director, but there is only one Mr. Miller."
— CHS Principal Laura Springer
"Orchestra is something I think we as a district have needed for a long time," Miller said. "Our band program is large, and our choir program is large, and I think there are still students walking our hallways that could be great violinists and great cellists and great bassists. We're going to start with just sixth grade, so it will take some time. But I think building it very systematically will yield the largest amount of success long-term."
According to CHS senior euphonium player Harini Lenin, Miller's experience leading Coppell Band will translate well to leadership at a district level. 
"When I was in middle school, he came to the middle schools every week and he got to know the middle school band kids too," Lenin said. "He already has experience reaching out to more than just the high school. He really understands the band program as a whole and he has such a good understanding of music in general, so he will be able to take that to the other fine arts programs, like choir and drama, just because he's already used to overseeing a large group of people."    
Beyond Miller's experience leading Coppell Band, Miller's tendency to connect music with topics such as philosophy, history and leadership provides students a broader experience and education. 
"He's really big into philosophy and how music and marching band relates to being a good leader and having good character," Lenin said. "A lot of the time when he's talking about music he'll relate it to a historical event. For example, if we're playing a [Dmitri] Shostakovich piece, he'll relate it to the Soviet Union and all the challenges Shostakovich had to go through. He has a much broader perspective rather than being only focused on music."
Miller currently serves as an Area Band Chair for the Texas Music Educators Association, the Marching Band Vice President for the Texas Music Adjudicators Association and as a music judge for Drum Corps International. Before joining CISD, Miller was the founding Director of Bands and Fine Arts Department Chair at Wakeland High School in Frisco ISD. 
"My role in the last five years in Coppell and the last 20 years as an educator has been secondary-focused, so getting with the elementary schools and their kids is going to be good for me," Miller said. "I want to learn and listen right now, and understand their pressure points and what we can help them with and to try to create this seamless experience." 
Follow @CHSCampusNews on Twitter. 
About the Writer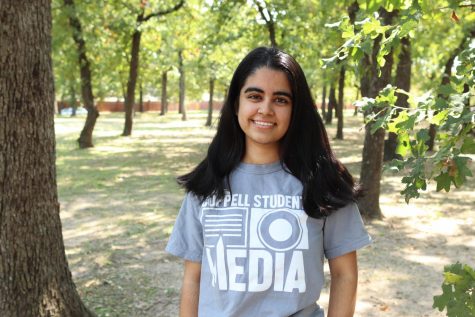 Shivi Sharma, Executive News Editor
Shivi Sharma is a senior and Executive News Editor for The Sidekick. She is part of the IB Diploma Programme at CHS and also edits for Brown Girl Magazine....