Scrimmage prepares Cowgirls for coming matches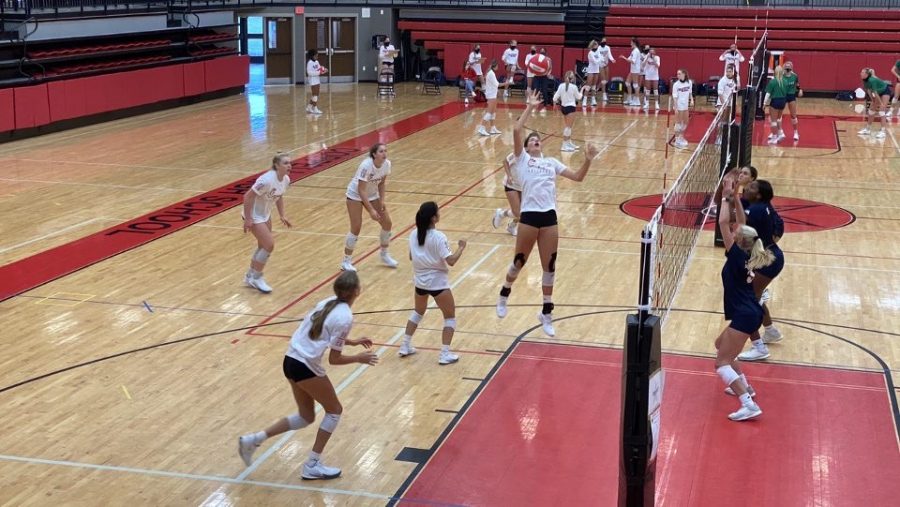 Even with the crowd missing, the CHS Arena came back to life on Friday night as the Cowgirls played their first unscored scrimmages again Sachse, Grapevine and Eaton and led on into the next day to scrimmage Richardson with spectators.
Playing six 25 minute sets Friday, several issues within the Cowgirls' game were revealed. As setters had yet to receive their playsets, coaches were forced to call out plays throughout the scrimmage, slowing down serve-receive and the offense overall. 
"We know that we have to get those faster and clean those up a bit," Coppell senior setter Mari Taira said. "Setters need to command the court and execute the sets well. Also, we should've mixed up our sets, whenever our hitters are in transition, instead of running the same thing over and over again, they can move around a bit and ask for quicker sets."
Another evident issue was their serving consistency, which turned out to be less than they expected when it came to actual execution. 
"We do need to focus on serving because we are a good serving team and that's where a lot of our points will come from," Coppell junior right back Abby Hendricks said. "[Coppell sophomore outside hitter Reagan Engler] has a lot of serving runs, so if we're able to not put the ball in the net and put it in the court in a spot, we can be super successful."
Though the scrimmage was officially unscored, the Cowgirls won against Sachse and Grapevine and lost to Eaton, though the second set played against them was closer than the first. Despite the communication issues Taira mentioned, the team seemed to come together for the most part. Making connections was a large part of the Cowgirls' focus in the scrimmage, particularly chemistry between the setter and front row to shore up a formidable offense
"There were some communication errors because with the masks it was harder to see the coaches telling us what we're running," Hendricks said. "And then there's when we'll be in service-receive and then our coach will tell us to switch our positions for the first ball before we go back to base and transition, so it's a lot of moving around in the middle of the play. Sometimes it can get confusing, but once we got it down and we came in from timeout, we were all on the same page."
Saturday's scrimmage against Richardson was a closer approximation to an official match, as there were spectators, line judges and referees, although there was still not kept score. Learning from their mistakes the previous day, the Cowgirls' playsets ran more smoothly and the hitters began to mix up their offense. 
"Since we lost so many seniors, we're just trying to figure out what fits best," Hendricks said. "We have 12, but everyone is a strong player and no one is falling behind. It's all super competitive and we're pushing each other to work harder and get better as we're competing for spots and playing time.
Follow Anjali (@anjalikrishna_) and @SidekickSports on Twitter.
About the Writer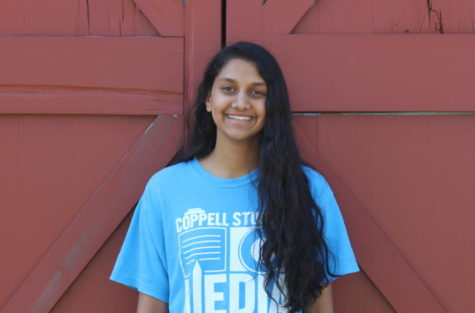 Anjali Krishna, Co-Sports Editor
Anjali Krishna is a junior and one of two sports editors on the Sidekick. In her free time, you can find her listening to music or hanging out with friends....