Black lives, anti-racism matters
Working together, learning from past can lead to a better future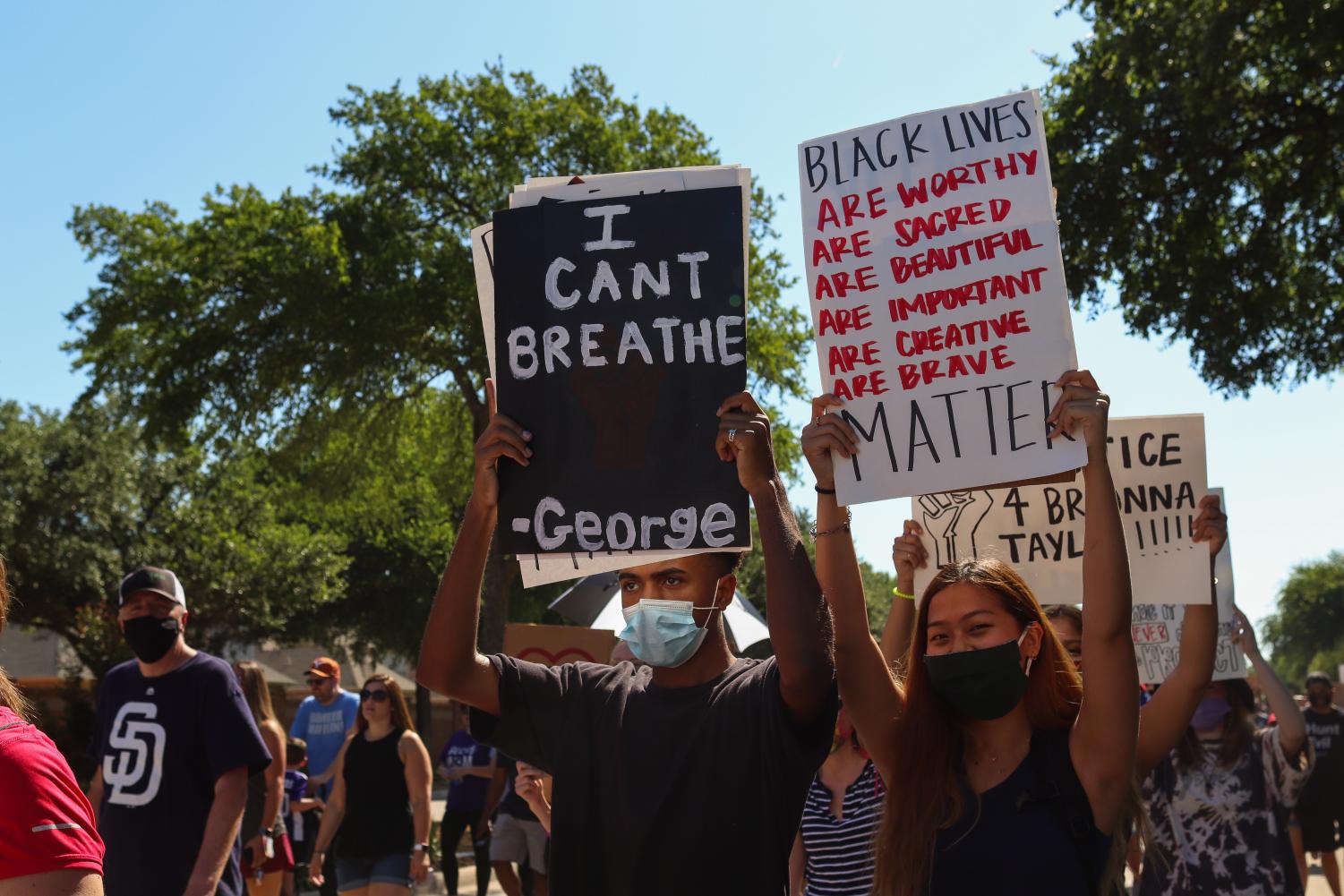 Life as a Black person in America can be inspiring and complicated when we look at our shared history and the future.
My paternal great grandmother grew up sharecropping—an exploitative form of labor that occurred after slavery ended. My paternal grandfather did not get full rights until he was 16, my current age, when the Civil and Voting Rights Acts were passed in 1964 and 1965, respectively. My father is part of the first generation in his family to be born with full rights, making me and my sisters the second generation.
Knowing this, it is easily understood that full freedom for Black Americans is more recent than society recognizes. After 400 years of systemic racism towards us, we are still optimistic. Diversity in our society has become better, such as in schools, but as long as racism and police brutality still exist, so will the fight for social justice.
This year, America has come to crossroads as the demand for equality grows stronger. The rampant killing of unarmed Black people, everyday Americans, is being shoved in our faces, and ignoring it is no longer an option. We can no longer change the channel on them. Social media demands that we take a long hard look. Black Americans only make up 13.4% of the U.S population, but 28% have been killed by officers who are meant to protect and serve their communities.
Many Black American teenagers are terrified about what could happen when they or their families step outside to do everyday things. Something as simple as driving or walking in a different neighborhood can attract the wrong attention or call for police presence. This fear and frustration has sparked protests around the world and has united people of different races and backgrounds because enough is enough. In a perfect society, we would not wouldn't judge or bully others just because they look, act, talk or think differently, especially if they are not the same race.
Even athletes, celebrities and businesses are joining the protests calling for anti-racism. NBA and WNBA players have recently taken a big step in spreading awareness by walking out of their games.
Many people on all sides acknowledged the brutality displayed in the video of George Floyd being choked to death over $20. He was not wasn't the first or last unarmed Black American to be killed by the police, but his death served as the breaking point that started the 2020 protests. Breonna Taylor was sleeping in her bed when officers entered the wrong house on the basis of a no-knock warrant leading to her death. Jacob Blake was shot seven times in the back by an officer after trying to stop a fight between two women. He survived but is now in paralyzed and in a hospital. His three sons witnessed the entire situation.
So, what should we as a society do to make things better?
There is a long road towards reconciliation and equality and the answers are tough. As an advocate and citizen, you can make an effort to learn about different cultures. You can talk to your friends of color and make new ones as you step outside of your circles.
For officers, more racial bias training can be implemented so that they don't automatically assume that Black Americans are a threat who carry drugs or weapons. City governments can take a look at creating separate community-based departments that handle petty crimes, mental health and homelessness. Our police departments need and deserve assistance so they can focus on major crimes.
Black people are a part of the earliest modern Americans and have loved and helped build this country for 400 years. And we have only been freed from slavery 165 years ago. We need to reconcile and heal from the past so that we can have a better future. It takes all of us working together.
George Floyd deserved better. Breonna Taylor deserved better. Jacob Blake deserves better.
Black Americans deserve better.
Follow Yasemin Ragland (@YaziDazi) and @CHSCampusNews on Twitter.