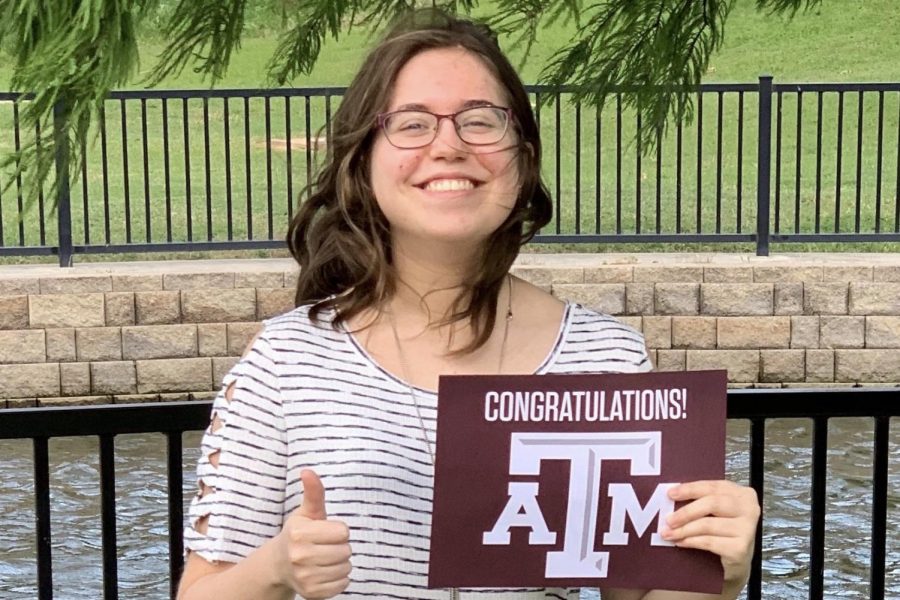 Photo Courtesy Emilie Sangerhausen
Emilie Sangerhausen
Why did you decide to go into film and animation? 
Honestly, I had a lot of ideas of what I wanted to be, like I wanted to be a [veterinarian] and then I wanted to be a marine biologist. But then I realized my whole life, I'd focused on art. I had been drawing since I was 2 and it's just always been a part of my life and I realized I couldn't live without it.
What impact has your set career path made on your life? 
I feel like it's going to really determine where I'm going to be living in the future because animation has set hub spots in the United States, like California and Florida -those are the two big ones. If things go well, I'm going to be living there in a few years or so. 
Why would you encourage people to study fine arts? 
Fine arts is what makes us human because how we express ourselves through it speaks volumes about our personal values and culture. When we look back in time, things like music, art and just entertainment in general, for the past decade, are a real snapshot of what humanity was like and what values they had. 
Why did you choose Texas A&M?
It's actually one of the strongest animation programs in the country. I also still wanted that traditional college experience because many top animation schools don't really have a marching band or football games. I thought it would be a good idea to experience that.