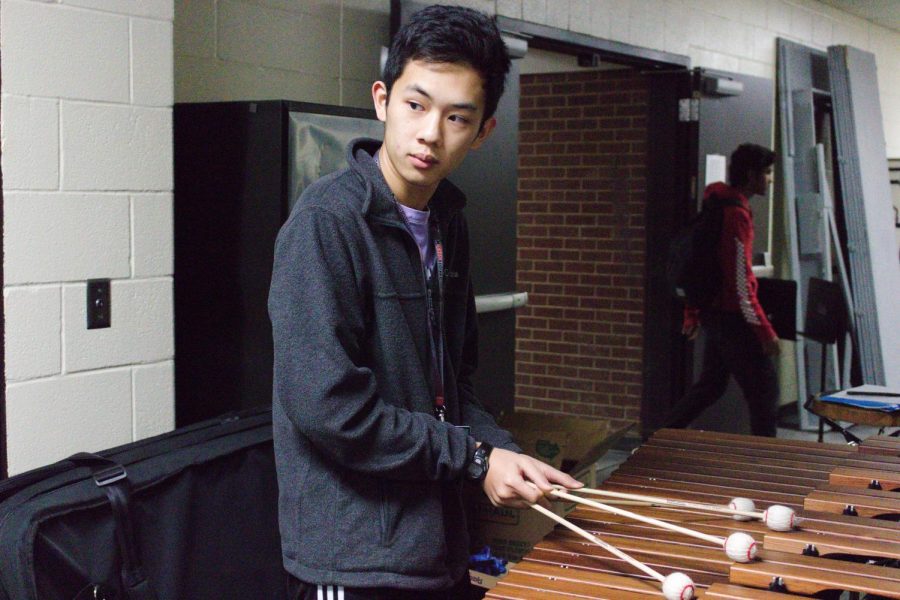 Andrew Tao
Coppell High School senior Andrew Tao is ranked No. 7 in the Coppell High School class of 2020. Tao is a member of the varsity drumline at CHS and is the first percussionist to have made the cut for All-State Band all four years of his high school career. He plans to attend Princeton University in New Jersey with a major in computer science and minor in music performance. 
What is your approach to studying?
For studying, my biggest strength and my biggest weakness is that I like to get things done as fast as possible. My thing is that I'm a perfectionist, and that's not a good thing sometimes. If I have an assignment, it needs to be done, and I can't go to sleep until I finish it. That's good for grades, but it's not that good for mental health. 
What has been your favorite way to de-stress during high school?
Being in band has been a really good way for me to de-stress. It takes up a lot of time, and maybe even added some stress sometimes. For marching band, you rehearse for two hours after school every school day. You just go onto a field, you're surrounded by your friends, and you just work for two hours every school day. Being able to have two hours set aside where I get to spend time with some of my closest friends and work towards something without having to worry about anything else – I think that's a huge part of what's helped me get through high school.    
What is your advice for younger students?
In the end, that one number on a piece of paper isn't as important as everyone says. Everyone has different educators, different course loads and different situations. But hard work and time management are two very, very important things. The biggest thing I would go back and tell myself would be to try hard, but maybe don't put so much importance on it. The advice that I can give is to live your life. You only have four years of high school. Don't abandon your academics, but do what you can. I spent the entirety of my sophomore year being stressed about grades, and it took me way too long to be like 'wait, why do I care this much?' Don't worry about the numbers so much. Do what you can, and if it's out of your control then don't worry about it.        
What is one of your favorite memories in high school?
The last drumline contest we had, Lonestar, in November. It was the last drumline contest of this year, so it was my last one. We happened to have a snare line, which I'm a part of. We all came back from the year before, and we were all upperclassmen, so we'd been on the snare line together. For me it had been since freshman year, but some of the other guys joined next year or junior year. Some of us had known each other for three years at that point. It was the biggest contest of the year and our last one, and we ended up winning it. It's a little cheesy, but I think it was a really nice end to the four years of drumline that I've been in and I couldn't have asked for a better conclusion.         
Follow Shivi @_shivisharma_ and @CHSCampusNews on Twitter.