Love for teaching, softball driving Baker's Odessa College commitment
Coppell junior pitcher Michaella Baker's first grade teacher inspired her to pursue teaching as well. It was Baker's visit to Odessa College that showed her how she could get there.
"My uncle took me to the tour one day, and he mentioned how in the math department, they have that CIA technology where they write in the air and it projects on the wall, and that hooked me," Baker said. "If I can figure out new ways and new technologies to learn, then I can bring that to future classrooms."
Baker verbally committed to the college on April 8 after talking to her coaches and family. She also realized her best option would be to remain in Texas for the first two years and later transfer to a larger college where she could hone her athletic skills. 
"Just talking to the coaches and how they were going to push me one, to become a better athlete and two, to become a better person and then work to get me recruited at the higher [Division I] levels after those two years really clicked to me that this is the best place for me," Baker said.
After college, Baker plans to be a high school teacher and softball coach, two things that have always gone hand in hand for her.
"I was really proud of her because I know playing college softball was something that she's always wanted to do, so when I saw she committed, I was really happy for her that she finally got what she was working for," Coppell senior first baseman Olivia Reed said. "She wants to be a teacher – she's really good with kids – and a coach; even with the high school team, she's helping everyone out. She would be a really good coach or teacher."
Baker's journey did not begin in high school. In fact, one teacher particularly made an impact on her decision to teach students.
"I had a teacher in first grade, her name is [Janell] Thach in Austin Elementary, and I saw a lot of me in her personality," Baker said. "Looking back, I realized I want to be that kind of teacher, and I want to encourage kids, I want to have an impact in their life and help them figure out what they want to do in life. She was one of those people who was always happy and she was always helping so I want to become like that. I want to teach math because I've always loved math more than anything else in school. That drove me to become a math teacher."
As for playing softball in college, her teammates have many aspirations for her.
"I hope to see her get to pitch and hit, that's what she really wants to do because she's really good at both of them," Coppell sophomore pitcher Katherine Miller said. "I hope she loves the environment in Odessa. She's a really great teammate, and I can't wait to see her go to college and be successful there."
Follow Neha (@nehadesaraju) and @SidekickSports on Twitter.
About the Contributors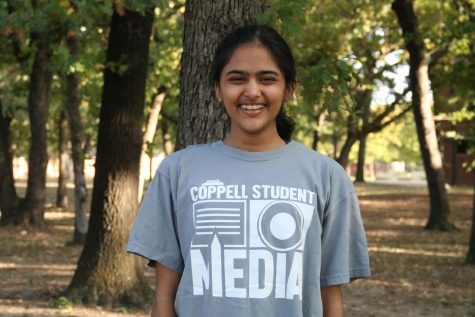 Neha Desaraju, Entertainment Editor
Neha Desaraju is a senior and the entertainment editor for The Sidekick. Usually she writes things, sometimes she codes things, and occasionally she designs...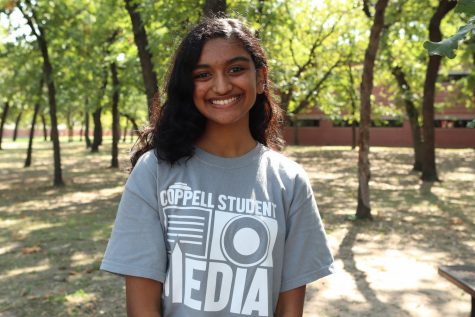 Sally Parampottil, Executive Editor-in-Chief
Sally is a senior and the Executive Editor-in-Chief on The Sidekick. While she's done just about everything possible on staff, she loves writing for sports...