Three up, two down
Third Cashimere brother taking mound on varsity baseball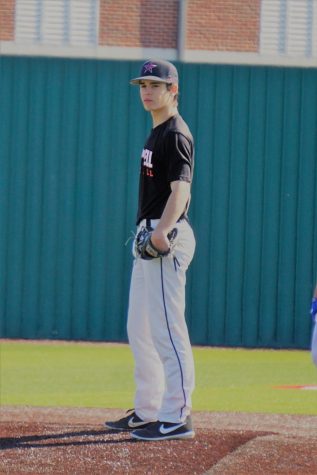 The last name "Cashimere" printed on the back of a jersey is no new sight for Coppell baseball. 
First came Coppell High School 2018 graduate Eric Cashimere. Then came his younger brother, CHS 2019 graduate and current Angelo State University pitcher John Cashimere. Now, the youngest of the brothers, junior Matthew Cashimere, completes the family trio of pitchers who made the Coppell varsity team. 
The world of baseball was opened up to Matthew from a young age. Though he started playing around 6 years old, he was exposed to the sport through his older brothers when he was even younger. 
"Being the youngest, he always wanted to do what his brothers did, because he wanted to do the same stuff," said Lori Cashimere, Matthew's mother. "Matthew, since he was so much smaller, he would go to the games and not be able to play because he was so small. But he started developing the interest for it before he could even play, and I think that's absolutely due to the brothers doing it."
As he grew older, Matthew continued to be influenced by his brothers, as their words helped shape his dreams of varsity life. 
"[Eric] experienced what things were like before me, like all the youth Coppell baseball days, all those years," Matthew said. "When he got to high school, [he] told us, me and my middle brother, what it was all like, what the locker room was like." 
Though the three brothers never played on the same team, Eric and John were on varsity together by the time Matthew entered high school on the freshman team. 
Eric and John did not respond to interview requests. 
"With [John] – even though I don't like saying this – he's probably the best of the three of us," Matthew said. "I remember one time, his junior year, my freshman year, he pitched in Game 3 in the playoffs, which is like, as big a stage as you can be on in high school baseball, and he told me what that was all like…He told me what tough games were like and pitching with people heckling you from the stands."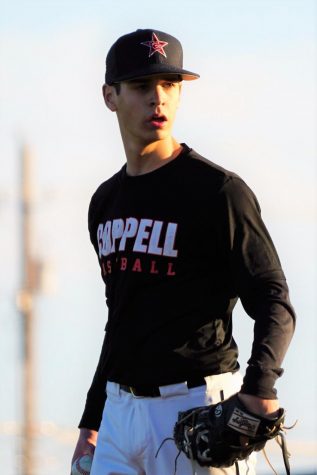 After a season on the freshman team and sophomore year on JV, Matthew achieved his goal of making the varsity team. 
"It was kind of a relief, honestly, because I'll be honest with you, my sophomore year, I did not like being on JV," Matthew said. "All the perks of being on varsity are just a lot better: better uniforms, you get to go on a travel trip. Pretty much all my childhood and closest friends in high school were all on varsity, so I was glad I could make varsity."  
Some of Matthew's teammates have noticed some sibling similarities, such as Coppell junior pitcher David Jeon, who was on varsity with both Eric and John before they graduated. 
"They're very similar," Jeon said. "They have similar characteristics, they act the same, they're really big Buffalo Bills fans. They can get emotional sometimes, but it's pretty fun to be around them."
However, Jeon notes one major difference between Matthew and his brothers: their pitching styles.
"His brothers – they didn't throw as hard as most people – their mechanics were pretty similar to your standard pitchers," Jeon said. "But Matthew's, his style of pitching is a lot different. He throws from the side, which changes the eye level for the batters. His pitches almost never go straight, they always have some type of movement, which makes it just that much harder to hit."
Matthew's role extends beyond simply being a pitcher. His relationships on and off the field help define his contributions to the team. 
"​Matty is a teammate that everyone loves to be around," Coppell coach Ryan Howard said via email. "He has the utmost respect from everyone in the program and has earned that by his commitment to being an all-around good person."  
Howard, who is new to Coppell this year, did not coach Eric or John. Because of this, there is a certain freedom for Matthew from being restricted by expectations set by his brothers' accomplishments.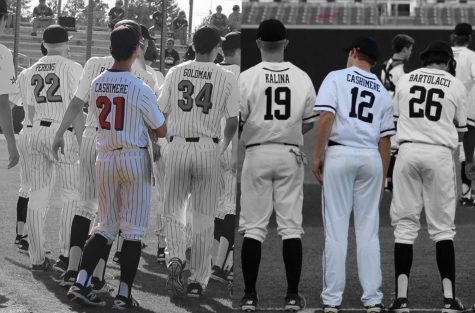 However, it is also a freedom Matthew learned to experience on his own. 
"The last couple years, like I felt the need to live up to the standard that they and their team set, but now I just started to realize it's not that important," Matthew said. "The coaches already know me, like [Coppell assistant Clint Rushing] who's coached all my brothers, he knows that just because I'm John Cashimere, Eric Cashimere's brother doesn't mean I'm the same person as them, doesn't mean I have to be as good as John was when he was in high school. 
"He's pretty understanding in knowing that I'm just their brother and not that person. I can't say I've never but at this point, I don't really feel that pressure much anymore."
Though baseball's district season was canceled before it began due to COVID-19, Matthew takes advantage of his time at home by practicing with his brothers, who are both also at home during this time. 
Awaiting Matthew his senior year is a first varsity District 6-6A season. Awaiting Coppell baseball is the last time a Cashimere brother takes the mound.
Follow Sally (@sparampottil) and @SidekickSports on Twitter. 
About the Writer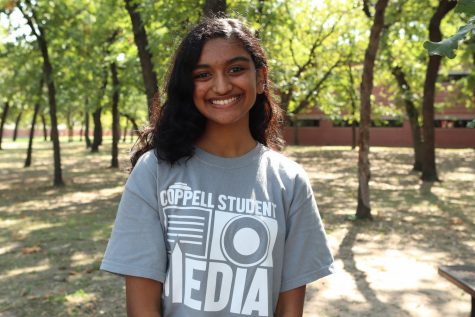 Sally Parampottil, Executive Editor-in-Chief
Sally is a senior and the Executive Editor-in-Chief on The Sidekick. While she's done just about everything possible on staff, she loves writing for sports...