"Takeout Thursday" Parade boosts economy, morale
At 6 p.m. yesterday, Denton Tap Road was filled with laughter and cheers as Coppell residents came out to celebrate the "Takeout Thursday" Pop-Up parade.
The City of Coppell hosted the parade to stimulate the local economy and boost community spirits. Residents were encouraged to order takeout from local restaurants and watch the parade, which started at Wagon Wheel Park and ended at Andy Brown Park West. Citizens then posted about their experience to social media, using the hashtag #BeVocalShopLocal to increase morale.
To comply with social distancing regulations, residents were required to wear masks and most watched the parade from their cars.
Coppell resident Morgan Reyes, who learned about the parade through the Coppell Facebook page, was excited to find a safe activity to participate in during the shelter-in-place order. 
"I decided to come out because it was something different to do, but also to be a part of the community and join in," Reyes said. "I enjoyed seeing the different cars and how the police officers came out, because it is important we be together and learn about each other during this time.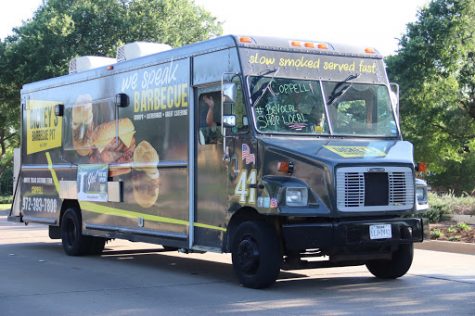 Among the participants were many local businesses and restaurants, who had decorated their cars with banners and balloons. Many restaurants, such as Dickey's Barbecue Pit, displayed signs that revealed they were still open, while others showcased new services such as virtual karate.
Karen Goad, who is a member of the Coppell Chamber and Director of Sales & Marketing at Rockbrook Memory Care, thinks the parade is a good way to help the local economy bounce back during the COVID-19 pandemic.
"Rockbrook Memory Care been open and I want to let the people in Coppell know that we're here and involved," Goad said. "We are really big members of this community and I want everybody to know our name."
Coppell's Marble Slab Creamery also participated in the parade and saw an increase in customers compared to the current trend.
"It's good that the city is doing something for all the businesses, as business is very slow and people are not coming as much as they used to," employee Bharthi Patel said. "A couple of the customers saw the sign that we are open and came."
For many, the parade was a fun way to engage with the community during these trying times.
"I loved seeing all the kids and families sitting in the backs of their cars honking, waving and cheering for us," Goad said. "It was great."
About the Contributors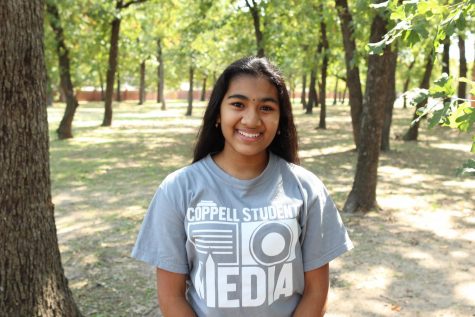 Avani Kashyap, Daily News/Assignment Editor
Avani Kashyap is a senior and the Daily News/Assignment Editor for The Sidekick. She loves animals and you can find her talking about her dog all day....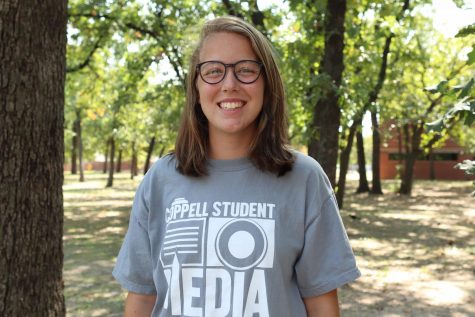 Samantha Freeman, Executive Design Editor
Samantha Freeman is a senior and the executive design editor of The Sidekick. She is on the Coppell High School varsity tennis team and has been playing...