Coach's Box: Landa supporting players through self-isolation
Natalie Landa is the assistant coach for the Coppell tennis team and teaches world geography at CHS9. Since all school tennis courts and schools are closed due to COVID-19, Landa is working with Coppell coach Rich Foster to provide home workouts and encourage players to maintain their fitness. All responses in this Q&A were given via email.
How does your experience teaching world geography impact coaching?
My experience teaching world geography [allows] me to understand what the players are going through in their classes outside of tennis. This helps me understand the players more and allows me to coach them better.
How has extended school closure impacted coaching your team?
All of the tennis courts are closed due to government guidelines, so we can't require players to practice tennis. We are coming up with other home workouts players can do to stay in shape until they can start playing tennis again.
What is the first thing you want to do after this period of social distancing is over?
I want to go out to eat at a sit-down restaurant and enjoy food with friends and family.
What does a day in self-isolation look like for you?
Waking up early in the morning and checking emails [and] working on my classes for the day. Then, I take a break and have lunch and then continue to work for the rest of the day. During the evening, I have been going on bike rides with my brother or spending time outside in the backyard with my dogs. 
What is the best advice you give tennis players?
Always believe in yourself. With tennis, when you go out on the court to play a match, it's essentially just you and your opponent, unless you're playing doubles and it's just you and your partner. Coaches rotate between the different courts and help whenever is needed but a lot of the match is just on the individual player. 
You have to believe you have the ability to win the match [and] you have to believe that even when the match gets challenging and close, you have the ability to keep fighting and never give up. If you don't believe you can win, you've already lost the match before you even step on the court.  
Why did you become a tennis coach?
I chose to coach tennis because I saw how life-changing tennis can be. I wanted to be a part of that. I wanted to be a part of helping encourage students to be their best, helping them learn life skills that will help them years after they've stopped playing tennis and helping students be a part of a team. At the tennis center, we say that we're a family. Each player knows they are part of something great and we are here to support them in any way we can.
How did you get into tennis?
I had tried playing other sports when I was little, but nothing stuck until I picked up a tennis racket. Once I started playing tennis, I couldn't stop. I loved being able to play and compete individually at the same time as being a part of a team. 
Follow Trisha (@trishatluri) and @SidekickSports on Twitter.
About the Contributors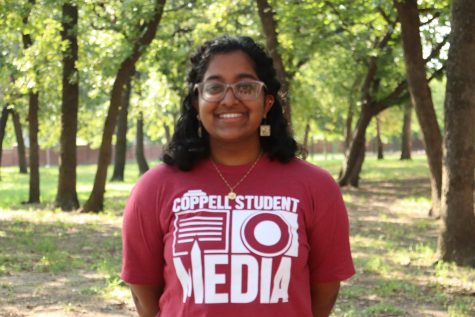 Trisha Atluri, Executive Entertainment Editor
Trisha is a senior at Coppell High School and the executive entertainment editor for The Sidekick. She enjoys playing ukulele and discovering new music...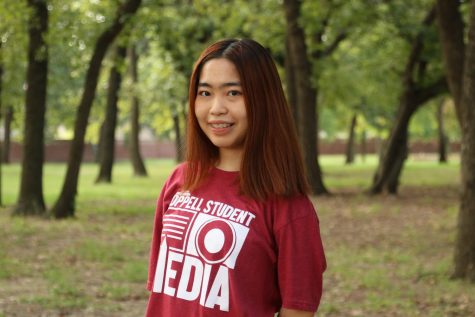 Tracy Tran, Photo Assignment Editor
Tracy is a junior and photo assignment editor for The Sidekick. She loves to spend quality time with friends, try new foods and volunteer. You can contact...