Nintendo nurtures world with New Horizons
There would be no regret "K.K. Slid-ing" into this game
Imagine a perfect world.
One with few consequences. One where you work on landscaping. One where you do your own thing to make your town the best it can be and the way you want it. 
This is a small glimpse at what Animal Crossing: New Horizons can give you.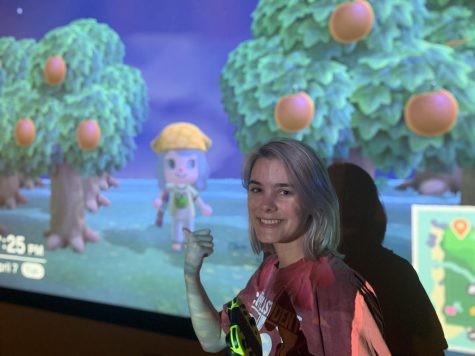 Animal Crossing: New Horizons March 20, 2020 released on the Nintendo Switch. This life simulation game ultimately allows you to live in a simpler reality. It is a game full of free time, one where you can do what you like when you please. The last Animal Crossing game was released on the 3DS in 2012, so for those who have been playing since then or even before, that Friday was a very exciting time, especially as something new to distract from the outside world.
I will go ahead and say it: Animal Crossing New Horizons is by far the best Animal Crossing game to date.
The game features a great new point system called Nook Miles, which are another way to get tools and items aside from Bells (the usual currency in Animal Crossing). These are simply earned by, and I quote from Tom Nook himself, "enjoying yourself on the island." 
The Nook Miles Ticket is one of the best things in the game. With the entire theme being a tropical paradise, players receive tickets to travel to smaller islands. The islands contain both materials that you can get at home and materials that you may only be able to receive from that specific island. 
The feature that makes hours seem like minutes is custom designing all your own clothes. You know that shirt you wear once a week? Now your character can create it and wear it everyday. Forget paying money for something as mediocre as a polka dot shirt when it can be as elaborate as a houndstooth coat. 
A game changer is being able to gather materials to craft our items. This works by getting DIY recipes from almost everywhere. These recipes can create and customize furniture, tools or other miscellaneous items such as medicine for your wasp stings.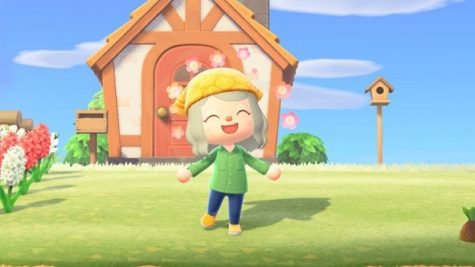 The biggest thing about this game is that you never run out of things to do. Previous games get boring quickly if there is not something specific to do, and let us be real, picking your foriegn fruit trees can be exciting for only so long. The goal is to get more and more people to move to your island, so you are constantly building to make your town popular. It is never ending labor for Tom Nook.
I highly recommend getting this game to cure your boredom and create a simple world that doesn't involve a massive pandemic. As a wise pilot once said "catch some bees and chop some trees." Animal Crossing: New Horizons has really brought us a new horizon. 
And of course, if you want your first friend on your island, add my switch code: SW-1155-4113-6926.
About the Contributor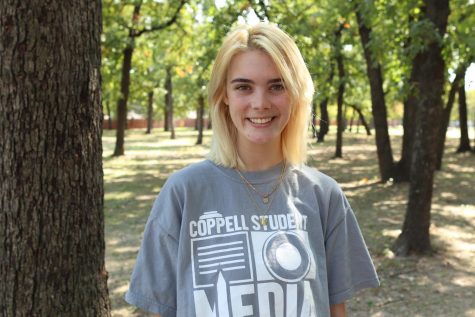 Lilly Gorman, Visual Media Editor
Lilly Gorman is a senior and visual media editor for The Sidekick. In her free time she enjoys shooting 35mm film. She has been playing bass guitar for...